Many people want to know which are the best Android apps for photo editing.
In the Google Play Store, you can now find many free photo editing apps that will transform your simple photograph into a professional-looking masterpiece.
According to 32% of marketers, visual images are the most important sort of content. You'll still need a computer to do more advanced photo editing.
Not only can you modify image contrast, saturation, and brightness using these apps, but you can also add a variety of interesting effects, stickers, frames, and other cool stuff as well. Because there are so many Android apps, finding the best picture editing apps for Android might be challenging.
That's why we've compiled a list of the top free picture editing applications for Android, which you can get from the Google Play Store. You can select the one that best meets your photo editing requirements.
You may also like to learn how to increase your internet speed.
Here's a list of the best free Android apps for photo editing
1. Snapseed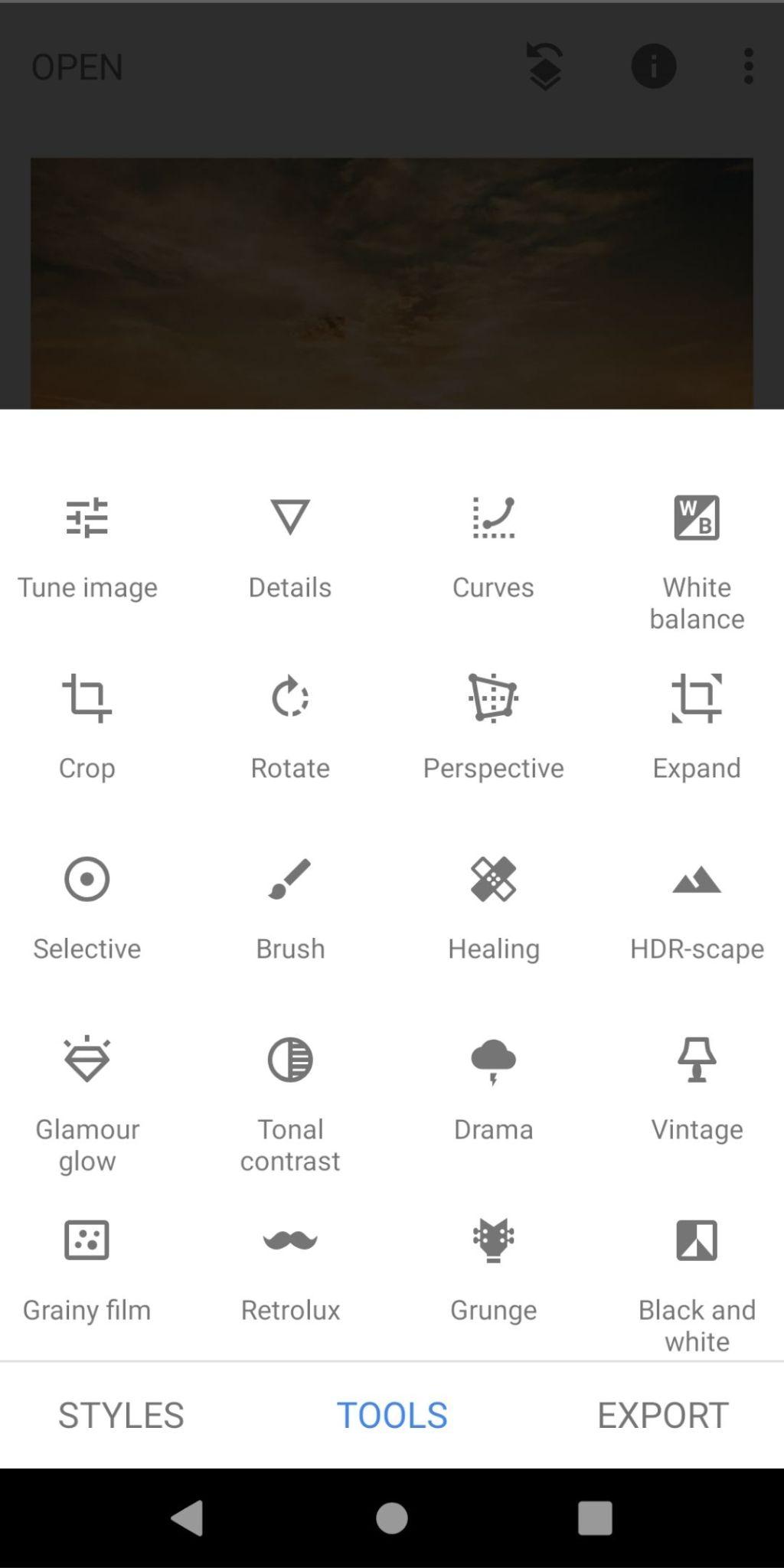 Snapseed has over 100 million downloads on Google Play and ratings of 4.5 stars.
It's quite easy to use and comprehend.
Snapseed debuted in 2011, but at the present time, Google owns it.
Snapseed is one of the most popular photo-editing applications for iPhones and Android devices. It has a user-friendly interface.
It is widely used to do basic to advanced image editing, from easy auto-edits to advanced image editing. It comes with a plethora of editing tools.
Snapseed is a wonderful picture editor tool for beginners because it is free, easy to use, and has no ads. It offers several amazing editing tools, such as the ability to establish eight control points on a picture and apply upgrades selectively to each point on the image. Snapseed comes with a number of preset filters, and you can even make your own.
Cropping, straightening, frames, lettering, vignettes, and other basic photo editing functions are also included. With just one press, we may simply remove the object from the background that you have picked.
PicsArt has the same feature; however, it is only available in its gold subscription format. This picture editor app maintains your edit history, which is one of the nicest features.
2. Adobe Photoshop Express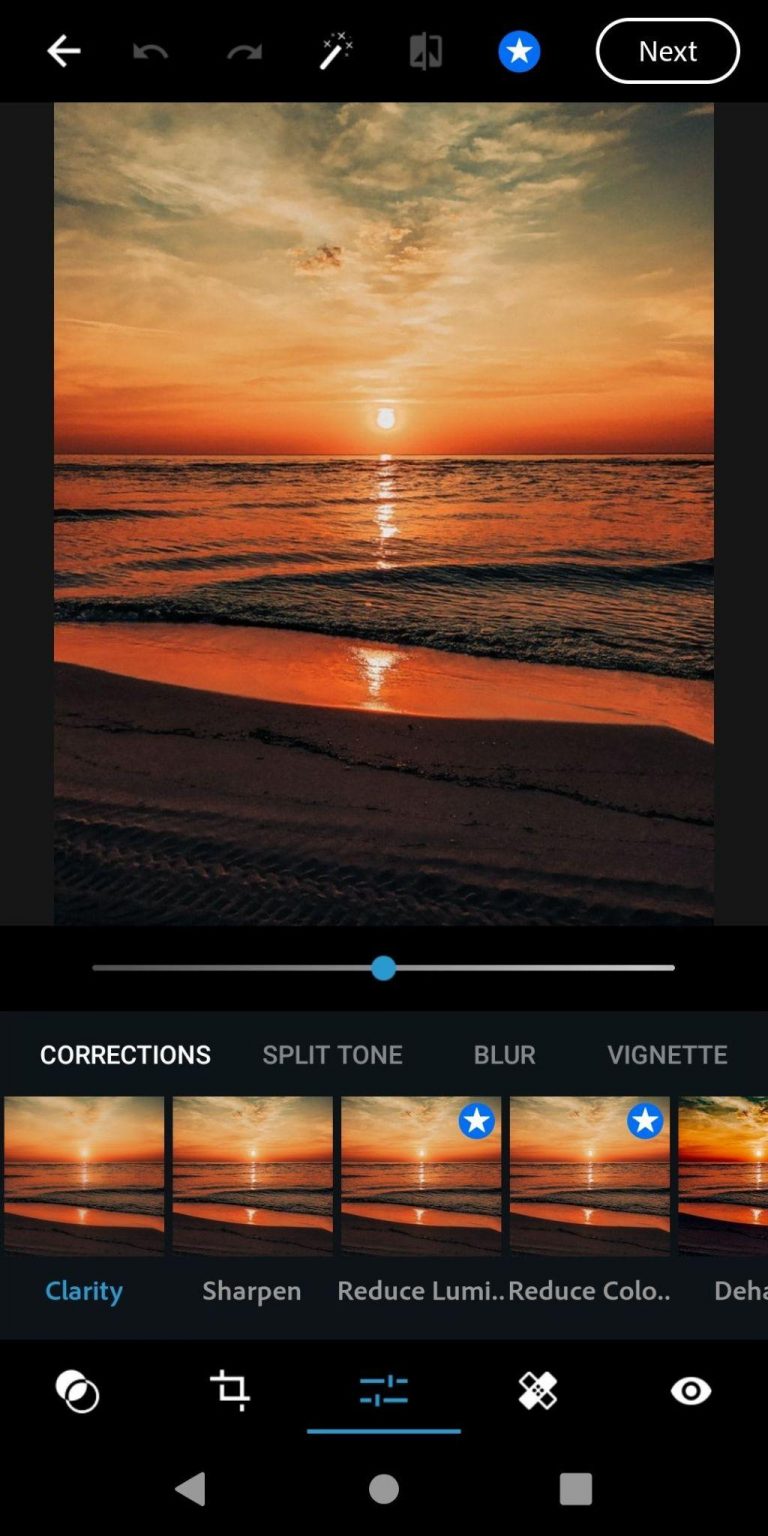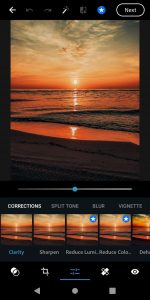 Adobe Photoshop Express has over 100 million downloads and a 4.4 rating on the Google Play Store.
Photoshop Express crams all of Photoshop's top photo editing Android app capabilities into a single mobile app.
Adobe Photoshop Express is a simple picture editor that allows users to perform one-touch transformations and photo adjustments. It is one of the best Android apps for photo editing. Millions of creative people utilize it. You can make professional-looking photos with an easy-to-use Adobe Photoshop Express application on your mobile device.
It comes in two versions: a free edition with ads and watermarks and a paid version with no ads and no watermarks. Before purchasing the premium subscription, you can test the free one first. In Adobe Photoshop, we can discover practically all of the effects right at our fingertips.
It includes all of the standard tools, such as rotate, crop, contrast, vignette, text, saturation, filters, and borders.
Adobe Photoshop Express features over 640 filters, frames, and effects, making it one of the largest consumer collections.
To produce some unique images to share with your friends, you can compose montages, lightly edit photos, and weave effects together. It already features advanced filters that solve typical issues like color temperature and exposure automatically.
You can save the photo to your device or share it with friends once you've finished editing it.
3. Picsart
Picsart is one of the best photo editing apps, used by millions of users.
PicsArt's easy-to-use video editor with music allows us to create and modify videos. It has also received over 500 million downloads and a 4.3 rating on the Google Play Store.
It is one of the most widely used and excellent Android picture editing apps.
All of the necessary photo editing options, such as rotate, crop, contrast, saturation, and so on, are available. Like more powerful tools like Photoshop, it also allows you to add text and many image layers.
For your social media, we can effortlessly make collages and banners.
PicsArt also offers a variety of photo editing tools. It most likely offers every tool you'll ever need for basic and advanced photo editing.
PicsArt Gold ($3.99/month) is a monthly subscription that gives you access to all of the features, including limitless brushes, 100+ filters, a video editor, tools, no ads, and much more.
Some of its characteristics are as follows:
With 200+ designer typefaces, you can add text to your images.
Filters, text, stickers, and collages are available as light editing options.
Selfies can be retouched with hair color changers, makeup stickers, and more.
You can even blur backgrounds using an intelligent AI selection tool.
Photos can be quickly flipped and cropped.
You also have a specialized tool called 'Beautify,' which enables your face to be modified slightly, for example, by fixing wrinkles, changing skin or hair color, etc.
The basic version is free; however, there is a lot of advertising.
4. Fotor Photo Editor
In terms of features, Fotor Photo Editor is pretty similar to PicsArt. On the Play Store, it has over 10 million downloads and a 4.6 rating.
Fotor's online photo editor is jam-packed with useful tools to help you improve your images. You can enhance images, retouch portraits, remove backgrounds, apply effects, create photo collages, and more with just a few clicks.
Fotor has a lot more editing options than the majority of photo editing Android apps, including the ability to enhance photographs with a one-tap tool.
The best online photo editor and graphic designer to meet all your visual demands. There is no need for expertise. Drag and drop your picture, edit gorgeous pictures intelligently, and create a fascinating design in minutes.
We can quickly produce collages and design posters with Fotor.
It features wide-ranging tools, such as crop, rotation, luminosity, contrast, saturation, exposure, vignetting, shadows, highlights, temperature, tint, and RGB. Surely, it's worth a shot.
Whether you are just establishing a new firm or seeking to create an existing brand, Fotor has all you need to address your business and marketing demands.
One of the nicest advantages is that you can make numerous recipes; therefore, it is incredibly helpful for you to have multiple photographs to modify when you want to apply this alteration to other images
For free or in-app purchases, you can download additional effects from their store.
The only drawback is that you must log in before using the app.
5. Adobe Photoshop Lightroom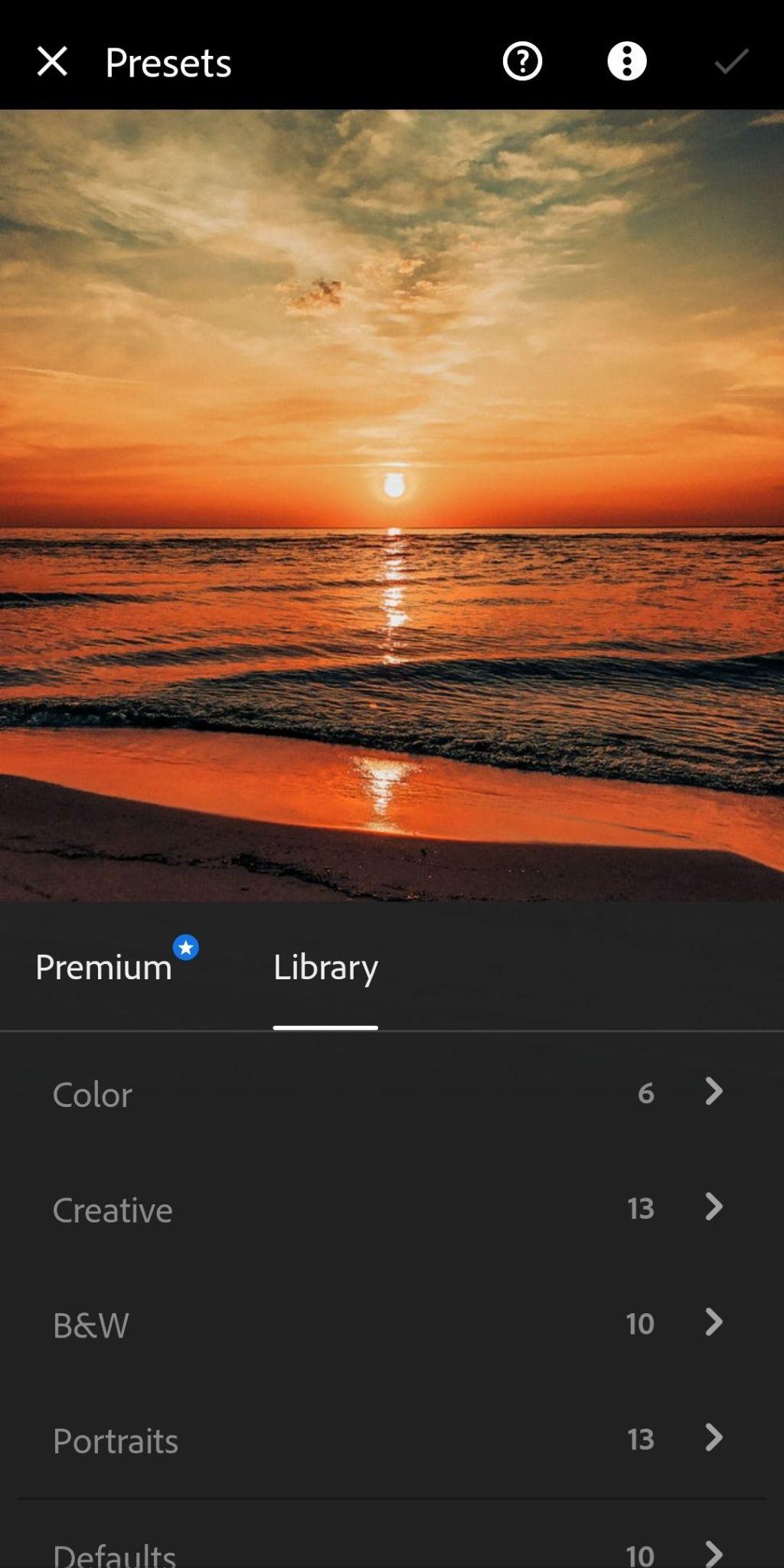 Adobe Photoshop Lightroom is one of the finest free photo editing apps, with over 100 million downloads and a 4.3 rating on Google Play.
Adobe is well-known for its photo and video editing software for both Windows and Mac. Lightroom is one of those apps that is highly well-known among professional photo editors and has now been made accessible on Android.
Lightroom is an Android photo editor that allows you to experiment with light and color in your photos. It already has features like exposure, timer, instant presets, raw, and other features already widely used. If you don't want to alter your images manually, you can use presets from all over the internet to adjust the color palette.
One of the world's most intuitive picture editing software allows you to edit and modify raw photos. To adjust light and color, apply filters, presets, and more, tap and drag sliders.
Easy-to-follow lessons from other photographers show you how to get the most out of this picture editor. Adobe Photoshop Lightroom is an excellent tool for color-grading photographs.
Adobe Photoshop Lightroom is a great tool for transferring files to other devices, in addition to being a helpful editing tool on your smartphone.
You can try out several photo modifications and compare them without deleting the original, and then choose your favorite style.
With a touch of the Healing Brush, you can easily remove any object from the picture.
Adobe Photoshop Lightroom also comes with a set of high-quality adjustment tools in the form of sliders. These allow you to tweak your photo's light, detail, color, distortion, and grain.
If you want to do some simple editing, the basic version is free, but you'll need to subscribe to Adobe's Creative Cloud platform if you want extra capabilities.
6. Instagram (BONUS APP)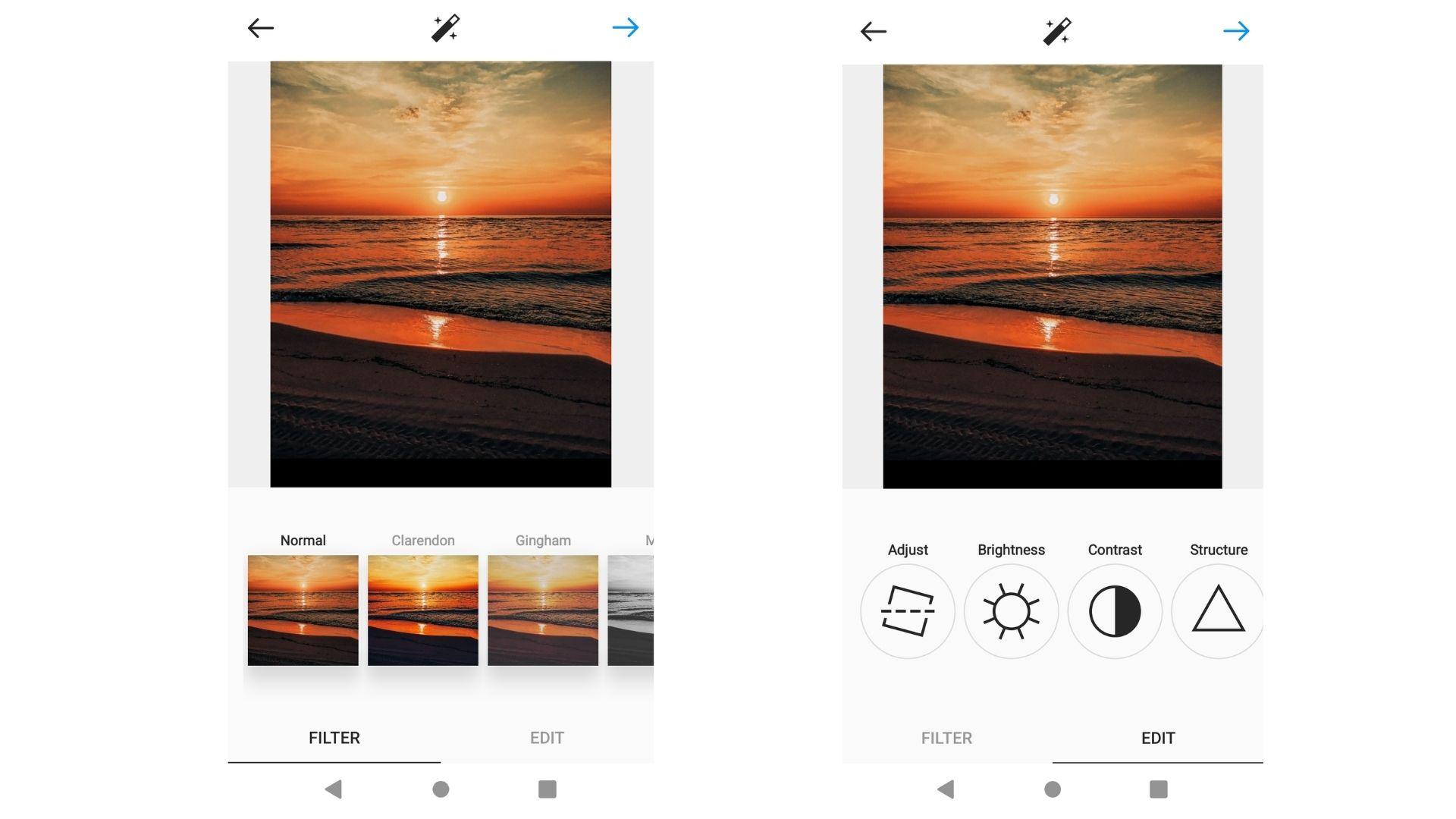 The Instagram app is one of the best ways to share photos with your friends and followers. When you upload a photo to Instagram, you can add filters, stickers, and text to your photos. You can also crop, rotate, and scale the photos you upload.
This app allows you to share one photo at a time, or you can upload a photo to your feed and then share a photo to your story. You can also share a photo with friends if you choose to do so privately.
Filters, effects, text, stickers, overlays, and other basic photo editing tools are available on Instagram. Other tools are also available in the app to assist you in growing your following.
You can quickly create and share photographs, stories, and films with the people that matter to you.
You can also use special effects, background music, face filters, emojis, and stickers to bring your thoughts to life. With vignettes or fading effects, certain filters offer a retro feel. Others boost the brightness or warmth of a room.
Look through the various choices to find a filter that matches your brand. By tapping it a second time and modifying the sliding scale, you can adjust the intensity of any filter.
The only issue is that you can't download high-resolution versions of your edited photos.
Summary
There are so many fantastic Android apps for photo editing that it might be confusing at times.
To locate the best free photo editing software for you and your company, think about what you want to achieve first, and then try out a few different photo editing software until you find the one that's suitable for you.
Mainly, the finest picture editing apps are divided into two groups: those designed for everyday users and those designed for professional photographers or prosumers. Although we've included both sorts of apps on this list, it's important to consider your needs before selecting one.
There are numerous photography applications available that may help you take your mobile photography to the next level by allowing you to use advanced editing capabilities while on the move.
If you found the article useful, please leave a comment and let us know.
Share this information with your photo friend who likes photo editing.
What is the best free photo editor?
Lightroom, in my perspective, is highly user-friendly and produces high-quality results. You may also try the Picsart picture editor, which is highly user-friendly and simple to use.
Which is the best photo editing app for free without a watermark?
Fotor and Snapseed are the finest free photo editors, in our opinion, that does not leave a watermark on edited photos, which is fantastic.
What app does everyone use to edit photos?
Different people have different photo editing apps for photo editing according to their needs. For photo editing on Android phones, many users use the Picsart app.
What is the best app for photo editing on Android?
All these applications are excellent for picture editing, so you may pick one that best suits your needs.
Snapseed
Photoshop Expert
Picsart
VSCO
PicsArt
Snapseed
Lightroom
Thank you for reading! You may also like: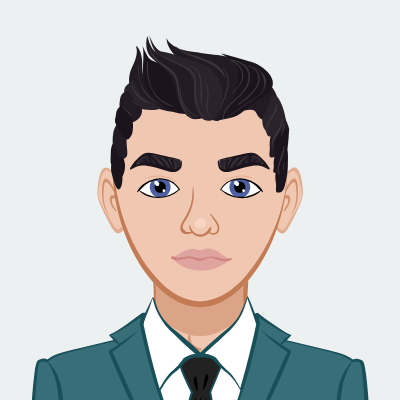 Hello everyone, I am currently an engineering student who loves to write about the latest technology, gadgets, and reviews.