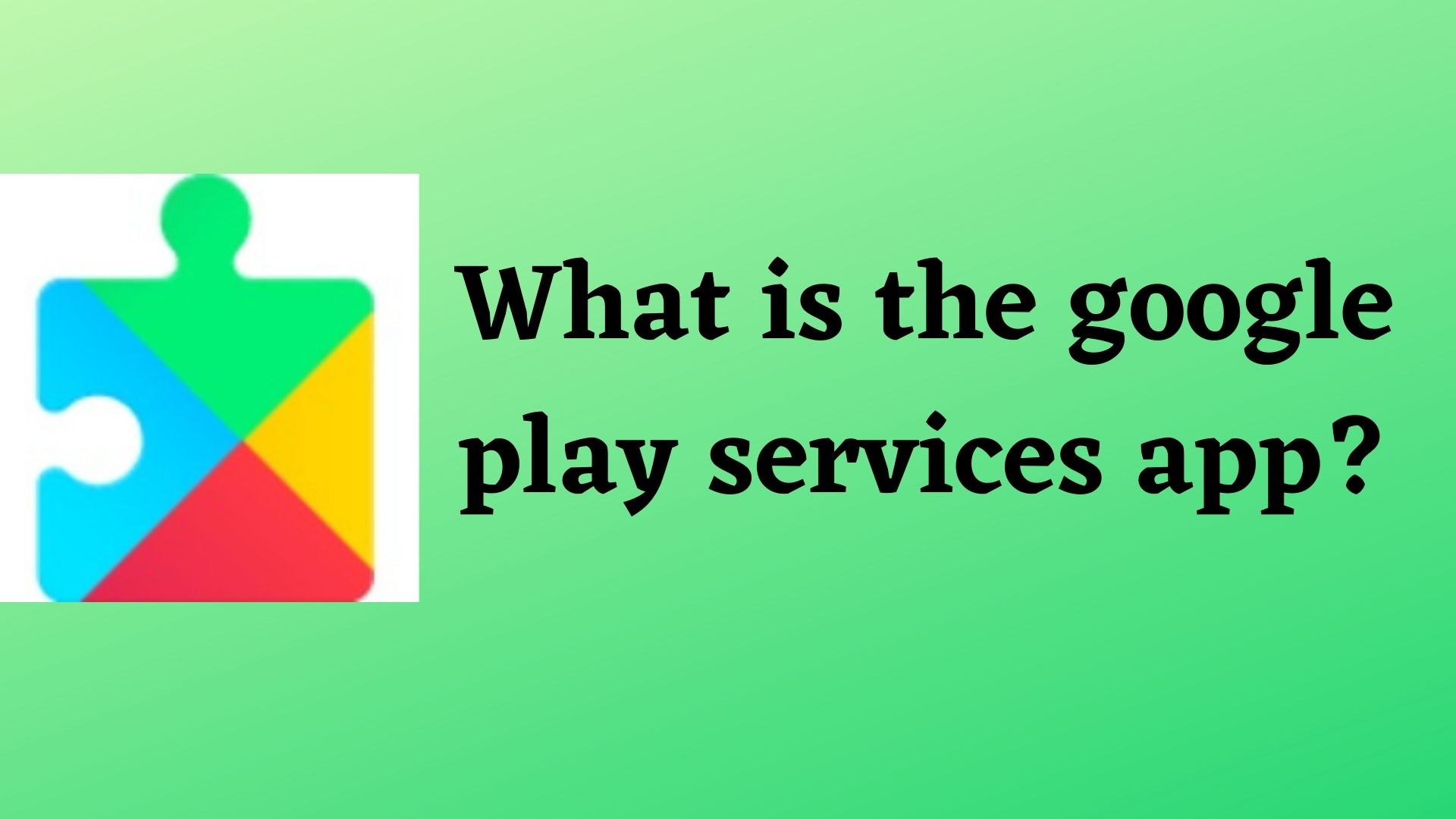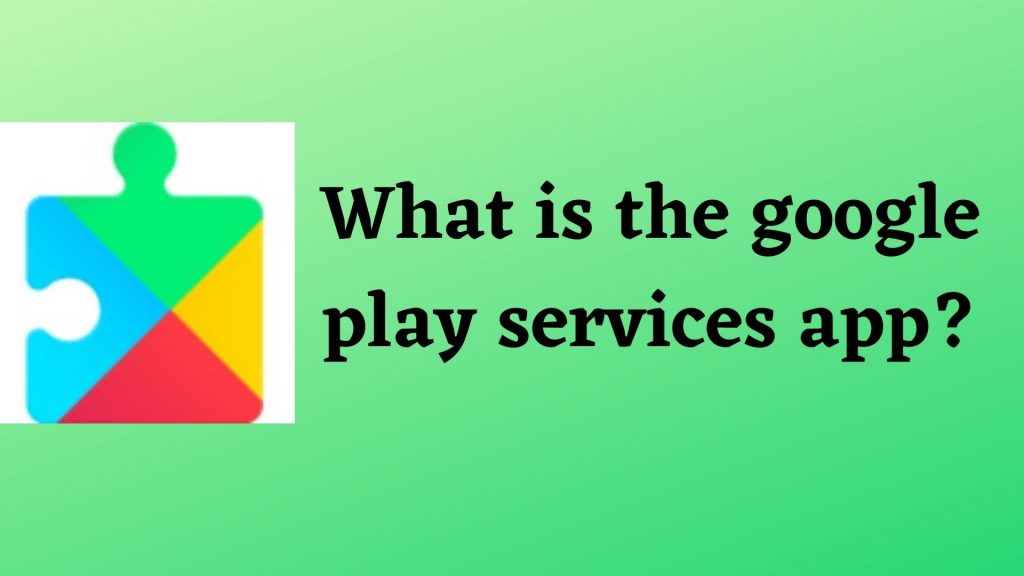 Google Play Services app on android devices is very important because many of your apps use Google Play services every day. It usually does not show up within the app drawer. Many other apps must function properly.
It was announced in 2014 as a way to introduce new features to Android phones. Some people don't even know why it's there? So in this article, we will answer some common questions like "What is the Google Play services app?," or "How to Fix Google Play Services App keeps stopping issue?" And some way to fix Google play services update error.
How to Fix Google Play Services App keeps stopping error?
Restart your Device
Clear cache data of Google Play services
Logout your email Id anfd Login in again
Update Google Play services
So let's start from
What is the Google Play Services app?

Google Play services is a crucial app that runs in the background on mobile devices which helps in integrating Google's advanced functionalities with other applications.
It is a complete package that includes all of Google's services. It connects your apps, Google services, and Android to improve user's overall experience. We should note that it isn't the same as the Google Play Store app.
In simpler language, It acts as a bridge between apps and Google's services so that developers can implement Google-related features. It connects Google Play Store connect to Google APIs and enhances communication between apps.
So every android device should have it as the functionality of a lot of apps depends on it. If we have Google Play apps, we also need google play services to manage them and also need to keep them up to to date.
Google Play Services also has an important role in securing older Android phones against bad apps, which generally come from app stores other than the Google Play Store.
What does Google Play Services app do?
It basically controls all Google apps like Maps, Google Play Protect, and other apps on your phone, So some apps may not work without it.
It helps in integrating Google's advanced functionalities with other applications like location services and also helps in updating google apps. It is used to enhance communication between apps. It also controls the following APIs
Google Cast Android API: This API allows Android apps to cast on-screen content to other devices via Google Cast.
Google Drive API: If you have Google Drive installed on your device, you may use this API to share and save files from other apps.
Location APIs: When a user enters or departs a specified geographic border, a location API may be utilized to conduct automated actions.
It enhances the gaming experience by speeding up offline searches and providing more vivid maps.
Google Mobile Ads is a service that allows you to add advertisements to your apps which also place by google play services.
Now we will discuss some common problems related to Google Play Services
How to Install or Update google play services app?
Almost all Android Smartphones come with preinstalled Google Play services. Since the functionality of major apps depends on Google Play services.
So, we should keep it updated. Because it may also be the reason that google play services keep stopping.
Usually, it updates automatically in the background but if you are facing trouble with updating Google Play services
Here are some methods that will help you to update it.
The Best way and fast way
First Open the Google Play store on your phone
Search Google Play Services or Click Here
And now just click on the update button.
If this method does not work for you check other methods given below
2. By Clearing Cache data
Just open the settings menu of your Smartphone And click on Apps And Notification.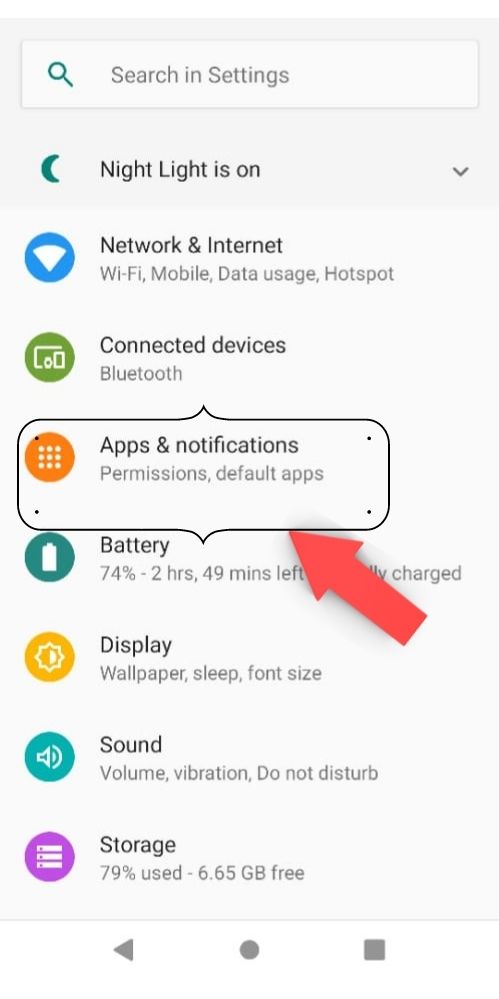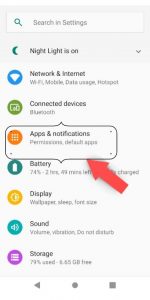 Now click on view all apps And search for Google Play Services.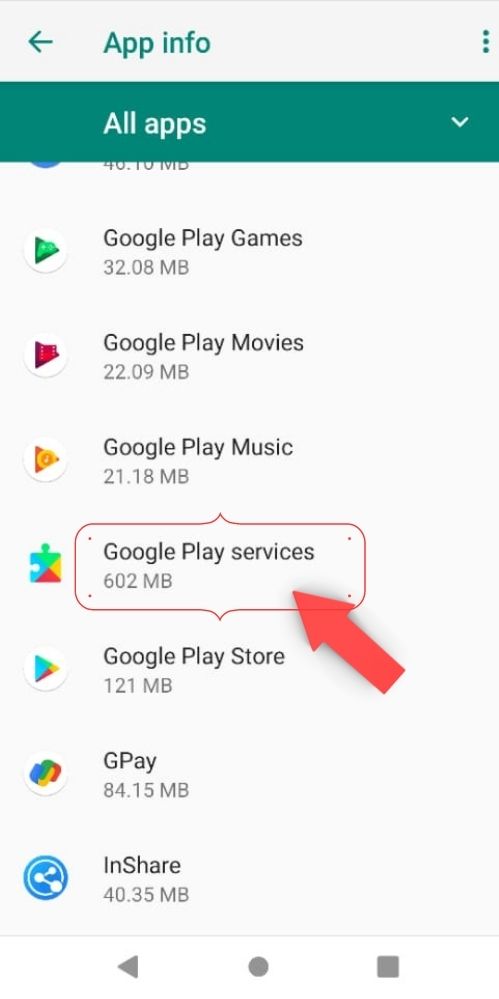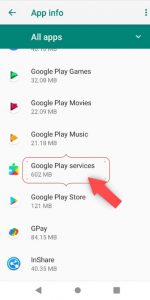 Tap on it And Click on Storage and then manage Storage.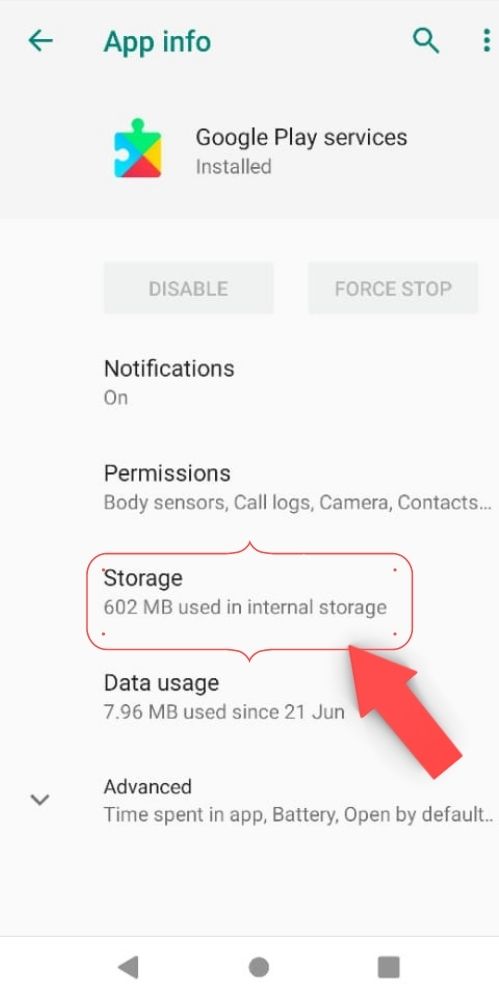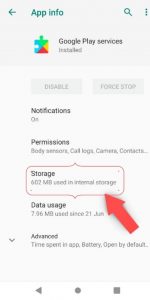 Here you will see an option of clear cache.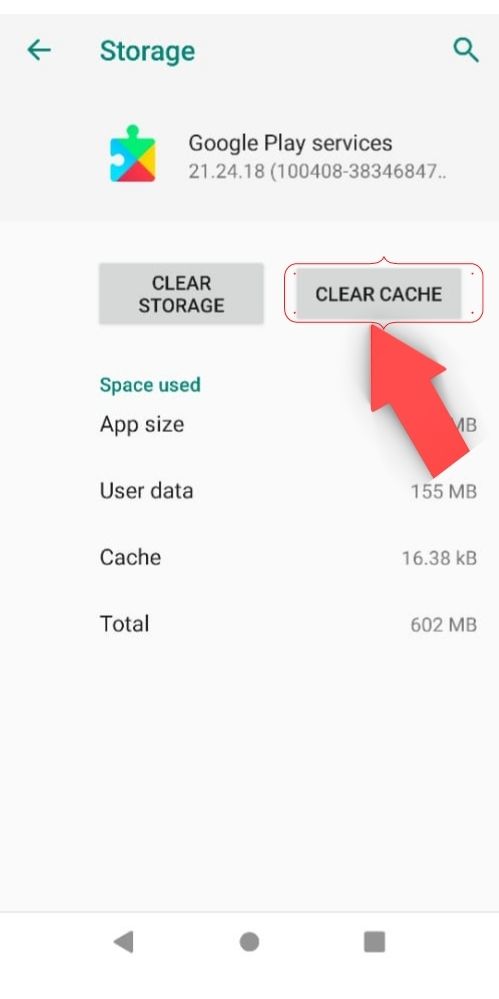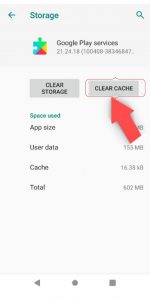 Tap on clear cache and restart your device by holding the power button.
Now Re-open the Play Store, and try your download again.
3. Download the apk from other sites
WE don't recommend this way because if you install the wrong version of apk because It may cause some issues in your smartphone as improper functionality of google play and other apps. So you should download this apk from verified sites as Apkpure, apkmirrror, etc. To download just search google services apk on google and download it. After installing, Check its version on the Google Playstore.
Google Play services app keep stopping and not working Fix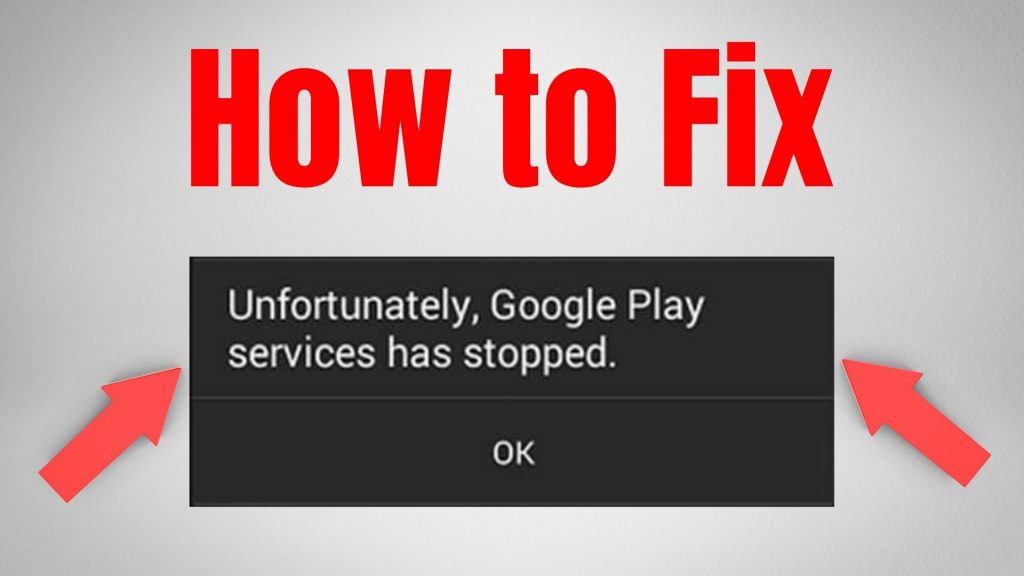 Many people face the problem of the message showing Unfortunately Google Play Service Has Stopped or is not responding. If you are also facing this problem of the app not working properly. Here are some points that you should check to solve the problem.
Restart your device
At first, you should Restart your smartphone, It may sound obvious but, most of the time it fixes all issues of google play apps.
To restart your device just press and hold down the power button and you will see an option to restart. Click on it and your device will restart automatically.
2. Make sure It is up to date
Using outdated versions may also cause this problem As we explained earlier that your app should be updated or should be up to date. Check the tutorial above to make sure it is up to date.
3. Clear Google Play Services Data and cache data
If still your issues are not fixed then clear the data and cache from the setting. We already show you the tutorial to clear cache data, follow the same steps to also clear the main data.
These are the main methods to fix the Google Play Services keep stopping issue and if you are still facing the same problem, you can try additional methods such as Change From Cellular Data to Wi-Fi or vice versa, Change the Time and Date, remove your Gmail account and log in again.
Conclusion (Fix Google Play Services App keeps stopping and update error )
So that's all about fixing Google Play Services keeps stopping errors, Fix update errors and methods to update Google Play Services Manually.
The Google Play Services app is essential for a better Android experience. It connects a variety of apps and improves the Android experience as a whole.
We told you every about Google Play Services and its major issues in this article but if you are facing any other problems or want to know anything other about Google play Services, Comment down and we will answer or write a separate article on that topic.
We hope that our article will be helpful to you. If you like our article, share it with your friends.
FAQ: Google Play Services
Q.1 What does the google play services app do?
Ans. It basically connects apps to other Google services, like Google Sign In and Google Maps. It lets apps from the Google Play Store connect to Google APIs and it helps do a lot of background tasks. It also manages other important apps.
Q.2 Do I need a Google Play services app?
Ans. Yes, If you want to use Google Play apps, you surely need them. It handles syncing processes in the background to enhance your overall Android experience.
Q.3 Can I uninstall Google Play services?
Ans. You can't force stop or uninstall Google Play services. It is an essential part of the Android operating system. It allows many apps, including third-party apps and games, to exchange information with Google, So you should not uninstall Google Play services.
Q.4 Do Google services drain battery?
Ans. According to Google developers, It doesn't make your battery drain faster or use too much of your mobile data plan. It may drain some battery of your smartphone But it is necessary for working on google play and other apps.
Check our other articles