Today, we'll look at the top 5 Bluetooth earphones under 500 rupees in India. These are all the best wireless headphones.
Wireless earphones are a rage these days. The market is flooded with various types, styles, and brands of wireless earphones from different companies. Everyone today wants to wear earphones but hates those tangled wires that never seem to lose their mind-numbing tangles.
Wireless devices have come as a boon for all people who love listening to music on the go as the convenience of using them without any tangling wires has been an outstanding experience for someone who loves music or audio files.
Music is an integral part of our lives. We rely on it when we are doing workouts or just spending our time alone. We can't do without music, especially when we are traveling.
The only problem is that the wired earphones are not portable, and they just get in the way.
Best Bluetooth wireless Earphones List–
1. iBall EarWear Sporty Wireless Earphones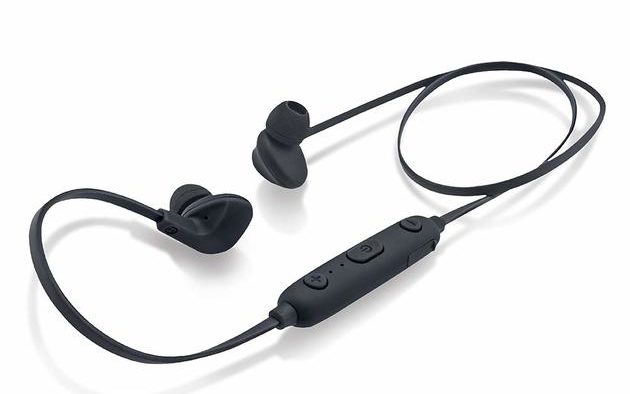 The iBall EarWear Sporty Wireless Bluetooth in-Ear Headset gives you all the freedom to enjoy your music while offering supreme sound quality along with comfort fit.
This lightweight headset has a built-in rechargeable battery that provides a standby time of up to 150 hours.
The multi-pairing feature allows you to connect two phones simultaneously. With easy access on/off button, it also features a microphone for hands-free calling and remote controls.
KEY FEATURES
Supreme Sound quality
3.5 hours playtime
angular and magnetic earbuds
multipoint technology
2. NOYMI et147 Wireless Bluetooth earphones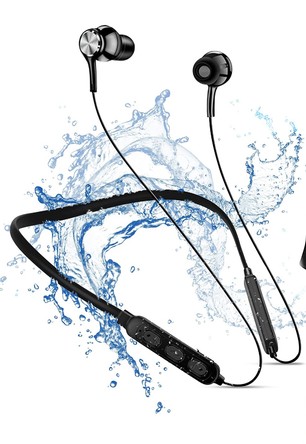 NOYMI et147 Wireless Bluetooth earphones come loaded with powerful triple drivers for high-quality sound and are compatible with all smartphones, tablets, and music players.
These earphones feature Bluetooth v4.1 technology with a multipoint pairing function allowing two devices to be paired simultaneously.
The sound quality of the Bluetooth earphones with a microphone is excellent, and the bass of the handsfree is of high quality. You can use them for an extended amount of time without losing the clarity of the sound.
Long-lasting battery life of up to 8 hours allows you to play music wirelessly for extended periods.
KEY FEATURES
Volume control buttons
LIGHTWEIGHT & FLEXIBLE HEADPHONES
Water-resistant
Good battery backup
3. U & I Fighter Series Bluetooth headsets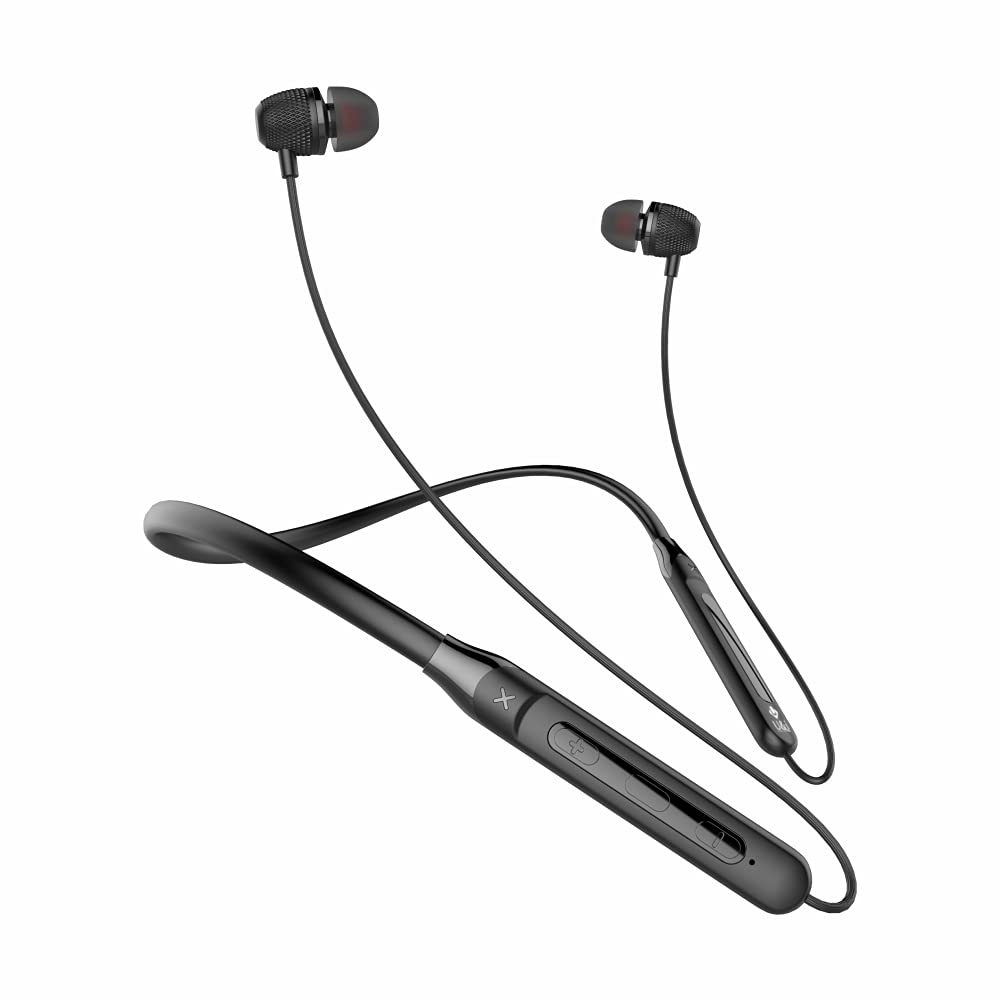 U & I Fighter Series Deep Bass Bluetooth earphones are designed for sportspeople. With these wireless earphones, you can enjoy music or other entertainment without your phone or music device in your pocket.
These lightweight and easy-to-carry earpieces allow you to stay connected while performing any activity.
The battery life of these Bluetooth earphones is 8 hours. They feature strong magnets which allow you to attach the back of your earpieces and they turn into a necklace, freeing your hands for workouts or any other activity.
KEY FEATURES
Comfortable Wearing Experience
Superior sound quality.
12hrs Playback Time
Comes with Volume buttons
4. Staunch Flex 200 in-Ear Bluetooth Wireless headset
The SAVFY Staunch Flex 200 in-Ear Bluetooth Wireless headphones under 500 offer a perfect combination of amazing sound quality and exquisite style.
These earphones offer an impressive battery life of up to 8 hours on a single charge. They feature smart multipoint pairing allowing you to connect two devices simultaneously.
This headset's magnetic earbuds keep it from quickly sliding off your neck.
You can use the earphones for extended periods of time due to the lightweight design and ultra-soft ear tips.
KEY FEATURES
Up to 7Hrs battery life
integrated volume controls
Magnetic earbuds
Waterproof Earbuds
5. U & I Titanic Series Wireless Bluetooth Headphones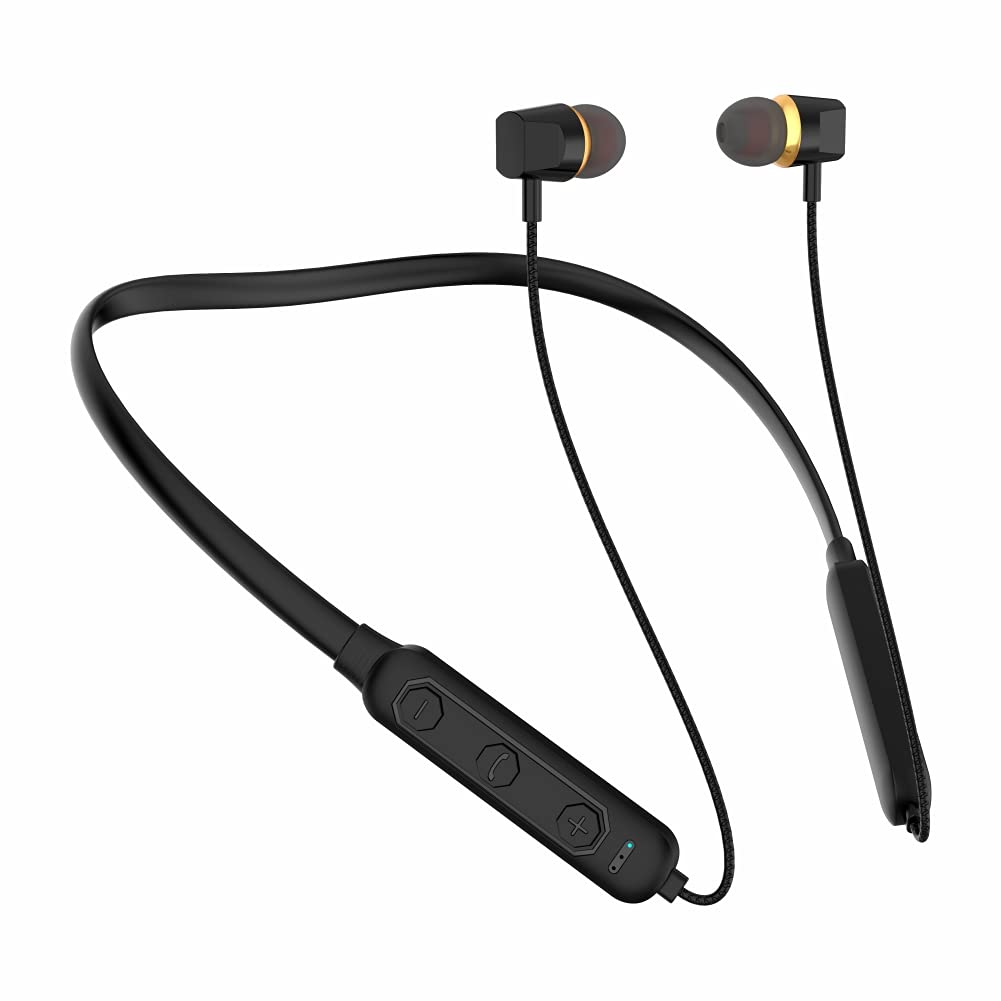 These stylish wireless headphones from U & I have a flexible and foldable headband, which makes them easy to carry around. The stainless steel rail gives these Bluetooth headphones a refined look.
The Titanic Series Bluetooth Headphones with a Microphone offer a powerful battery life of up to 10 hours on a single charge, allowing you to enjoy your music uninterrupted.
It has a sleek design and is lightweight, therefore very portable. The earbuds come with a magnetic attachment which makes it easy for you to carry them around in your pocket. Along with the speaker, there is also an Aux-In port for wired connection.
The charging time of these wireless headphones is 2 hours and it can last up to 10 hours on a single charge.
KEY FEATURES
Lightweight and easy to carry
Comes with 10 hours of battery backup
Volume controls buttons
Magnetics Earbuds
Wrapping Up
In this article, we have listed the 5 best Bluetooth earphones under Rs. 500 in India.
There are a lot of earphones available on the market with Bluetooth facilities. 
One main advantage of Bluetooth earphones is that you can connect them from a distance to your device.
But with so many wireless earphones available in the market, it becomes a daunting task to choose one. So we have tried to make it easy for you to make a choice.
Also check :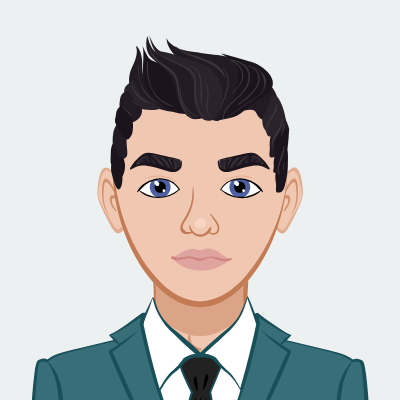 Hello everyone, I am currently an engineering student who loves to write about the latest technology, gadgets, and reviews.