In this article, we will look at the Best PC build under 30000 for Gaming in India. The first and foremost thing you need to look at is your budget.
We all love to play games. A good computer is a must for all the gamers out there.
Building a PC is a complicated process, especially on a tight budget. If you are on a budget of around 30,000, then there are some important factors that you need to consider before you start purchasing the components for your PC.
A gaming PC built for less than Rs. 30000 will be a decent gaming PC capable of running most modern games at medium settings.
Best PC Build Under 30000 for Gaming in India –
1. Intel Core i3-10100F 10th Generation Processor
The Intel i3-10100F is a powerful 4 cores and 8 threads CPU based on the 14nm architecture. It comes with a base frequency of 3.6 GHz and a turbo frequency of 4.3 GHz with a cache of 6 MB SmartCache.
This CPU has a TDP of 65W and supports Ddr4 Ram with a maximum of 2666 Mhz. It has a 14 nm architecture and uses lithography of 14 nm. This model has a maximum memory capacity of 128 Gb and a bus type of DMI3.
The Intel i3-10100F 10th Generation processor guarantees a smooth experience while running resource-intensive applications on your PC.
For basic tasks such as web browsing, MS Office, and watching 4k video at 60 frames per second, there is no need for a graphics card.
This PC processor has been tested to ensure that it meets original Intel specifications.
So it is the best processor for our PC build under 30k in India.
Intel Core i3-10100F Processor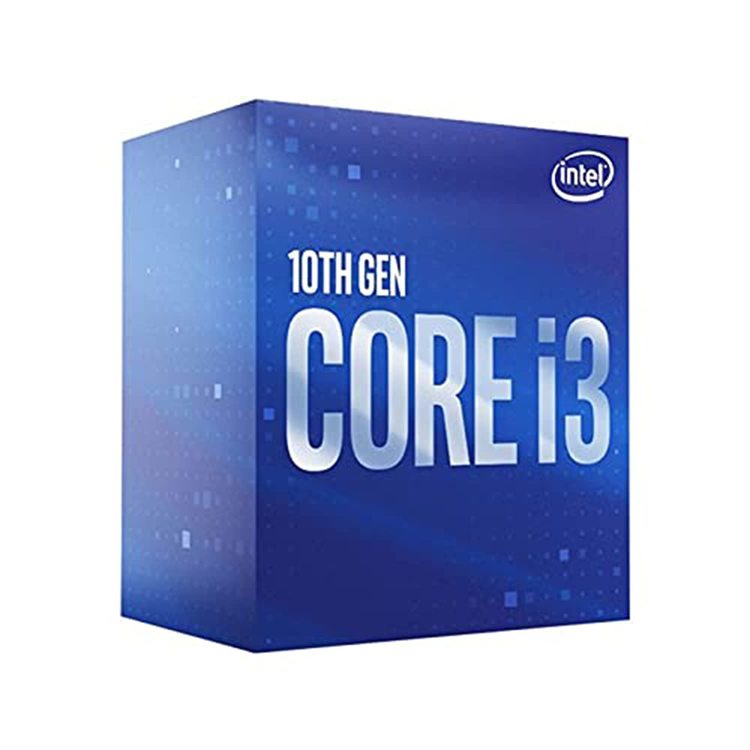 4 cores and 8 threads
Base clock speed 3.6 GHz
Boost clock Speed 4.3 GHz
Ddr4 Ram support (2666 Mhz)
Dual-channel ram support 128Gb
14 nm architecture
10th generation
6Mb intel smart cache
launch date "q4 2020"
TDP 65W
2. MSI H510M-A PRO Motherboard
MSI's H510M-A PRO Motherboard is ideal for data centers, high-performance computers, and gaming PC builds. It supports 11th/10th Gen Intel® Core™/Pentium®/Celeron® processors, and up to 64GB DDR4 RAM at 3200MHz.
Featuring a dedicated M.2 slot with Gen4 x4 interface that supports PCIe Gen4 x4 2280 M.2 SSDs, a PCIe M.2 slot that supports PCIe Gen3 x4 and SATA interface M.2 SSDs, and a 32Gb/s M.2 slot.
The USB 3.1 Gen2 ports on the motherboard make the next-generation storage peripheries and devices a reality. In addition to a front-panel USB 3.1 Gen2 Type-C port, it offers four rear USB 3.1 Gen2 Type-A ports, six USB 3.1 Gen1, and four USB 2.0 ports.
It also features advanced graphics and multimedia features powered by the integrated Intel® UHD graphics.
MSI H510M-A PRO Motherboard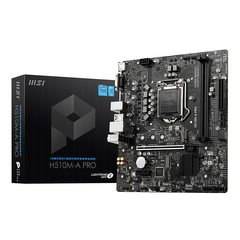 Support 10-11 gen processor
Support DDR4 Ram 3200 MHz
Ram upgradable up to 64 Gb
Dual-channel ram support
Dedicated m.2 Nvme slot (gen-4)
Display output Dvd-d and HDMI
All ports are available
3 years manufacturing warranty
3. Crucial Basics 8GB DDR4 1.2v 2666Mhz Ram
Crucial 8GB DDR4 2666 MHz DR4 SDRAM Memory Module is designed for use with new systems based on the Intel 100 Series chipset, as well as Intel X99 chipset systems.
Crucial Basics memory modules are rigorously tested and approved for compatibility with the latest Intel and AMD platforms. You can rest assured our memory upgrades will be compatible and reliable. These memory modules are backed by a limited lifetime warranty.
This innovative technology allows the DIMM to transmit data more quickly, effectively lowers power consumption, and produces less heat than DDR3 technology.
Built from the highest quality components, these modules deliver outstanding performance and reliability. When it comes to a computer's performance, quality and compatibility are crucial.
Crucial Basics 8GB DDR4 2666Mhz Ram

Total 8 Gb ram (8 x 1)
2666 MHz Memory
Not heatsink cover Ram
Lifetime warranty
4. Crucial BX500 240GB 3D NAND SATA 2.5-inch SSD
Crucial BX500 240GB 3D NAND SATA 2.5-inch SSD is the mainstream SSD you've been looking for, with reading speeds up to 540 MB/s and write speeds up to 500 MB/s, providing much storage for your games, photos, and video libraries.
Crucial BX500 solid-state drives provide high-performance storage that enables you to get fast system boot up, powerful system response, and ultra-responsive multitasking in your pc.
The Crucial BX500 is more reliable and fast than a hard drive. SLC caching ensures that your computer will run faster, more efficiently, and longer than before.
All these qualities make this SSD an obvious upgrade for your computer to enhance your overall performance. Add it to your pc build and start enjoying faster loading times tomorrow.
Crucial BX500 240GB 3D NAND SSD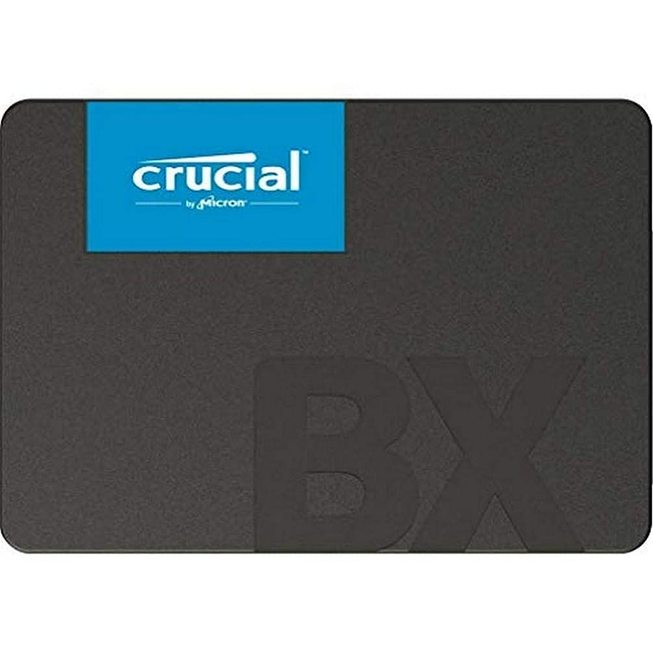 240 Gb fast storage capacity
Superfast SATA SSD
Read speed 540 MB/s
Write speed 500 mb/s
3D Nand technology
3 Years Limited Warranty
5. ASUS GeForce Pascal GT 1030 2GB Graphic card
The ASUS GeForce Pascal GT 1030 Graphics card is the perfect graphics card for gamers and enthusiasts who want to play games at 1080p and beyond in smooth 60 fps.
It comes with 384 CUDA Cores and 2GB of Video memory. It is based on the latest NVIDIA Pascal architecture and its performance is excellent.
This 2GB edition of the GeForce GT 1030 by ASUS is the graphics card you've been looking for if you want to stream videos or play games at a resolution of 1920×1080.
The 384 CUDA cores are clocked at a base speed of 1266 MHz and boost speed of 1506 MHz, while the 2GB of GDDR5 memory is clocked at a base speed of 1750 MHz and boost speed of 2000 MHz.
The card supports PCI-E 3.0 interface. Embedded DisplayPort (eDP) 1.4 enables support for an 8K monitor.
The Pascal architecture supports multiple graphics cards, enabling higher frame rates for smoother gameplay, the highest resolution, and support for innovative NVIDIA technologies.
ASUS GeForce GT 1030 2GB Graphic card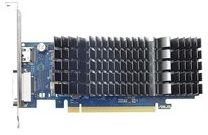 Total 2Gb Video Memory
GDDR5 variant
CUDA Core 384
Memory clock base speed 1266 Mhz
Memory clock boost speed 1506 Mhz
PCI-Express x16
DVI-D & HDMI
3 Years limited warranty
6. Ant Esports VS500L 500 Watt Power Supply
Ant Esports VS500L 500 Watt Power Supply provides gamers with the power they need to achieve the performance they demand. This Ant Esports PC power supply features high-quality components to ensure long-lasting use
VS500L Ant esports PSU features a 120mm silent fan design with Fanless mode to maintain quiet operation at low to medium loads.
VS500L Fanless mode reduces fan rotational speed to 0rpm, minimizing noise level during idle mode.
The compact size of VS500L makes it easy to carry and store. VS500L Power Supply combines high reliability with excellent performance, ideal for small/micro ATX builds.
Ant Esports 500 Watt Power Supply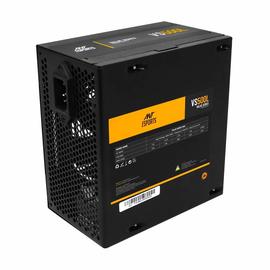 500-watt power supply
High-quality components
100,000 hours of lifespan
120 mm silent fan design
2 years warranty
7. Ant Esports ICE-130AG Mid Tower Computer Case
Graphite Grey and black aesthetic with an LED light strip accenting the front panel, the Ant Esports ICE-130AG Mid Tower Computer Case is sure to turn heads.
The transparent glass panel allows you to show off your build while maintaining a visually appealing aesthetic
But the case boasts more than just good looks. It features front-panel USB 3.0 ports, an easy-to-use LED switch, and the ability to install the case horizontally or vertically to better suit your needs.
The case can support ATX, mATX, and ITX motherboards, meaning it is compatible with the widest range of boards available on the market. The case has a CPU compartment with a CPU cooler support of up to 130mm.
It has a total of 4 external 5.25" bays, 1 3.5" external bay, and 2 3.5"/2.5" combo bays. The case allows the user to install up to a 120mm radiator on top and comes with a built-in 120mm fan in the front for optimal airflow.
For a case with a sleek, modern aesthetic and an impressive range of features, the ICE-130AG Mid Tower Computer Case is a solid choice.
Ant Esports ICE-130AG Mid Tower Computer Case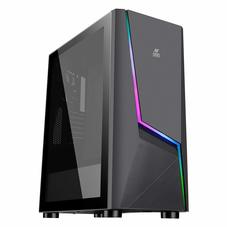 Support Atx, mATx, ITX
Mid Tower Cabinet
1 Free Fan on rear 120mm
Front RGB strip design
Transparent Glass panel
Support 240mm Radiator on top
Front 3 x 120mm Fan Support
120 mm x 2 Bottom Fan Support
Cable Management Support
Last words
We hope that the information in this article about Best PC Build Under 30000 for Gaming will be helpful in planning your next PC build, whether you are looking for a gaming, workstation, or general-purpose build.
We are here to help you make the most informed decisions about your build, so please contact us anytime if you have any questions.
Thank you for reading and we hope you find this information helpful!
Also, check Best Camera Drones Under 5000 in India