Today, we will show you the best gaming laptops under Rs. 75,000 in India. Without a doubt, these are the best laptops under this budget.
But picking out one or two of the most important ones is not an easy task.
Gaming laptops have always been a luxury for gamers as they are high-priced, and users need to spend a significant amount of their savings on these laptops.
However, with time, some cheap gaming laptops have come up in the market, catering mainly to budget buyers who want to own an affordable device yet deliver a good performance.
Since this segment of customers is increasing with each passing day, there is no shortage of the best laptops for students available in the Indian market.
 Best Laptop For 5 Best gaming laptops under 75000 Rs in India (Reviews)
1. HP Pavilion Gaming Laptop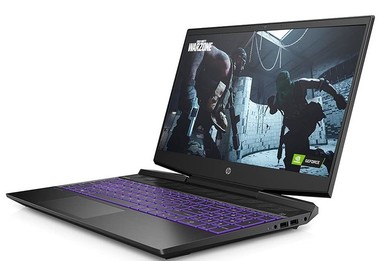 The HP Pavilion Gaming Laptop is a beautiful machine with its sleek black look. It feels perfect for holding this one in your hands, and you can even find some other color options like red, blue, etc.
It comes with a 15.6-inch full HD display, which looks stunning while playing games or watching movies on it. 
The laptop comes with a powerful 10th Gen Intel Core i5 processor accompanied by 8GB RAM and 512 GB PCIe NVMe M.2 SSD storage capacity, which makes almost any task run smoothly.
Furthermore, the device supports NVIDIA 1650 4GB GPU for faster performance and smoother gameplay without lagging or frame rate dropping issues.
You also get 8 hours of battery backup which lasts long enough to give you an uninterrupted gaming performance.
Pros
Thin, light, and portable design.
Latest hardware configuration with 10th Gen i5 processor
144 Hz Refresh rate
NVIDIA 1650 4 GB GDDR6 GPU
 Purple backlit keyboard
2. Lenovo Legion Y540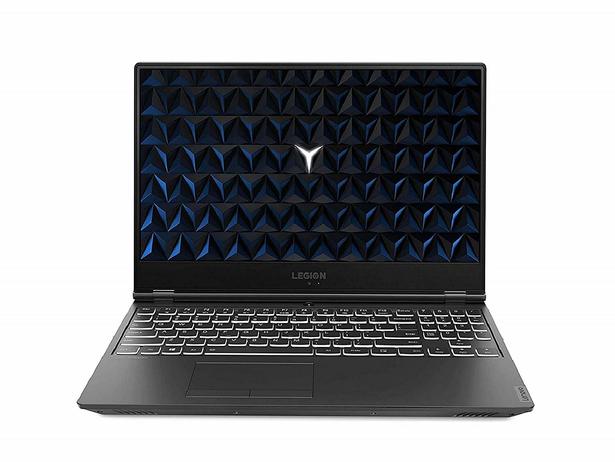 The Lenovo Y540 has a sleek, plastic body that feels very good to hold and gives out an impression of sturdiness.
It comes with a 15.6-inch full HD IPS display which looks gorgeous while playing games or watching movies on it.
It packs a powerful Intel Core i5 processor with 8GB DDR4 RAM and 512GB SSD storage capacity. The performance it delivers is flawless for most tasks like web browsing, office work, etc.
Also, you will be able to run all graphic-intensive games smoothly without any problems since the device features an NVIDIA GTX 1650 4GB DDR5 dedicated GPU. You also get 8 hours of battery life with the backlit keywords.
Pros
Intel Core i5-9300HF processor
GeForce gtx 1650 4GB Gaming GPU
Full-size Backlit light Keyboard
1 ms Response Time
Cons
Less battery life
Camera at the bottom of the display
3. ASUS TUF Dash F15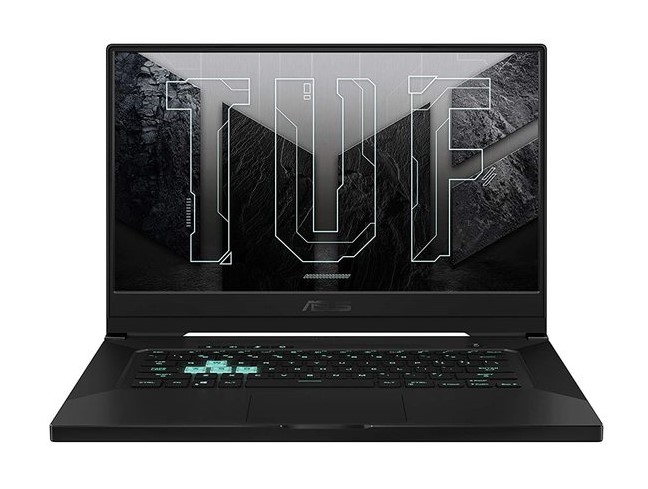 ASUS TUF Dash F15 comes with excellent specifications and massive storage capacity, supported by a solid processor to make it run smoothly even during intense gaming sessions and long hours.
The Asus Tuf gaming laptop is well equipped with the Intel Core i5-11300H processor, which is very powerful and efficient. Also, there is 8GB of DDR4 RAM to play with, along with 512GB of fast SSD storage capacity if you need more space to store your games or movies.
Unlike most laptops in this list, it also has an NVIDIA GeForce RTX 3050 GDDR6 with 4GB of VRAM, one of the most powerful GPUs available on the market that delivers flawless performance without lagging or frame rate drops.
Plus, GPU also comes with ROG Boost up to 1600MHz at 60W and 15W with Dynamic Boost to enhance your gaming experience to get the best Fps from games.
The laptop features a 15.6-inch FHD display which looks vibrant and excellent for watching videos or playing high-end games on it with good viewing angles as well.
It boasts up to 7 hours of battery life with support for fast charging technology.
Pros
15.6-inch (39.62 cms) Full Hd display
144 Hz refresh rate
RTX 3050 4GB graphic card for gaming
 Self-Cleaning Cooling
Cons
Only the webcam not available
4. MSI Bravo 15 Laptop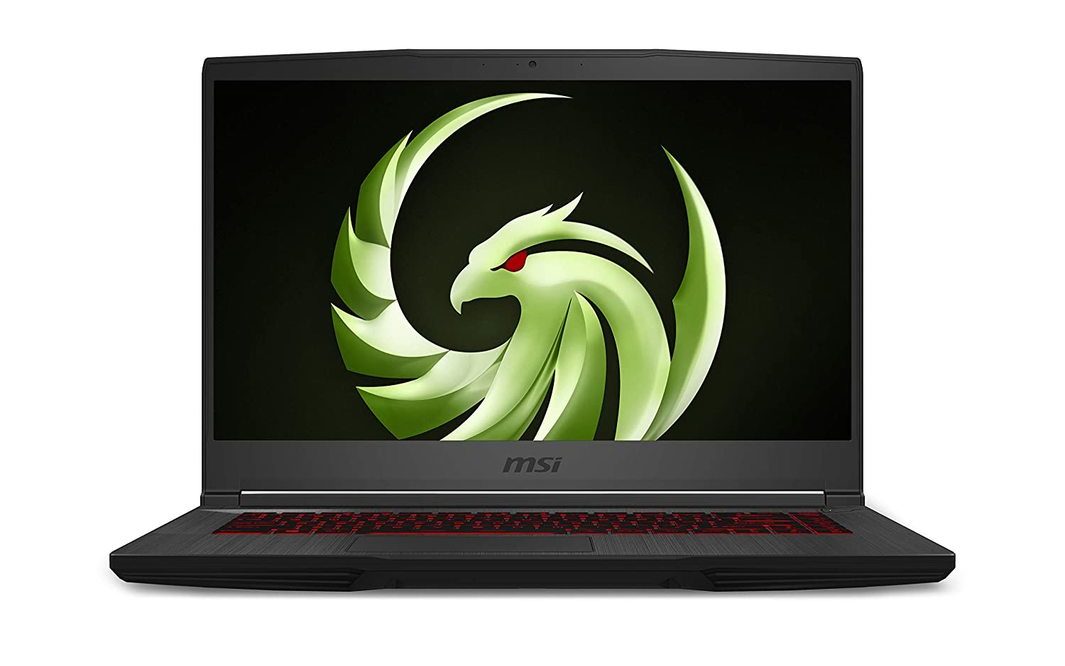 MSI has always been one of the leading brands for making high-performance gaming laptops, and its Bravo series is no exception. This device packs a powerful AMD Ryzen7-4800H processor, which delivers excellent performance while playing games or doing any other task.
The best thing about this MSI laptop is that it manages to deliver all of these great features while remaining reasonably priced.
It also features a 15.6-inch full HD display that looks very vibrant and pleasing to the eye.
The performance it delivers is extraordinary for such a price range thanks to the powerful AMD Ryzen7 integrated graphics that comes with 16 GB of dedicated DDR4 RAM and 512 GB of SSD storage capacity, making the MSI Bravo 15 one of the top gaming laptops.
You should also note that with 16GB of DDR4 RAM, the Ryzen 7 4800 outperforms the i7 10th in every way (multi-core and single-core).
Pros
AMD Ryzen 7 4800H Processor
16 Gb Ram with 512 Gb SSD Storage
Full-size backlit light keyboard
Radeon RX5500M 4GB Graphics
It comes with a 144 Hz refresh rate
Red Color Backlight Keyboard
5. Acer Nitro 5 Laptop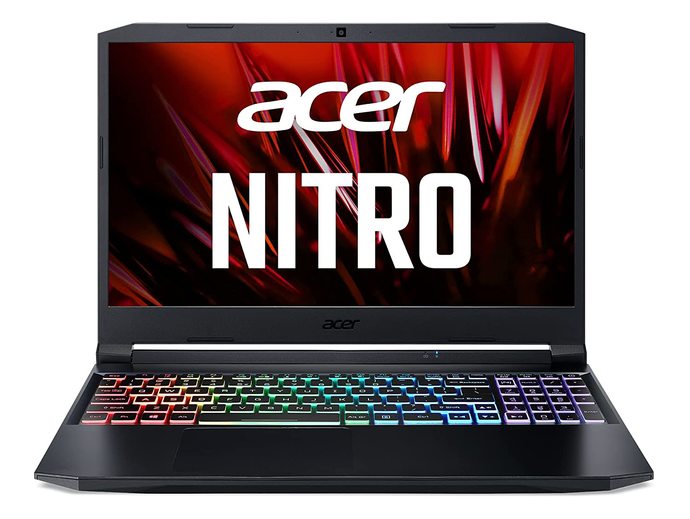 The Acer Nitro 5 Gaming Laptop is our last pick in this list of best gaming laptops under 75000. It comes with a 15.6-inch full HD display which offers sound color reproduction and viewing angles.
It is also powered by the Latest Intel Core i5 11th Gen processor paired with 8GB DDR4 RAM and 512 Gb SSD storage capacity for the fastest processing.
Furthermore, it also features NVIDIA GeForce GTX 1650 4GB dedicated graphics card for better performance when playing graphically intensive games without lagging or frame rate dropping issues.
You can enjoy up to 7 hours of extended battery life on a single charge that will run smoothly during intense gaming sessions without getting you stuck in the middle of nowhere due to a sudden battery drain.
Pros
Nitro sense to boost performance
11th Gen Intel Core i5-11300H Processor
NVIDIA GTX 1650 Graphics with 4GB GDDR5 VRAM
 The refresh rate of 144 Hz
RGB keyboard.
Cons
The speaker is not up to the mark.
Conclusion
So, here are the Best gaming laptops under 75000 Rupees that are available in India.
With this article, we hope you find the best gaming laptop that suits your needs.
We know that laptops can be an investment, so we made sure that we presented you with quality laptops available at the best rates.
These all can smoothly handle both regular tasks and high-end games without crashing or lagging while being affordable at the same time.
We hope you enjoy your new gaming laptops! If you have any questions, please comment below! Best of luck!
Also, check-
FAQs –
Also, check out Our other Articles :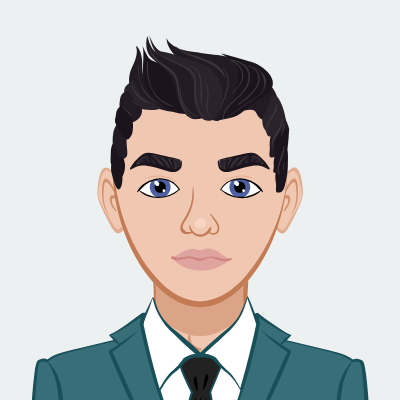 Hello everyone, I am currently an engineering student who loves to write about the latest technology, gadgets, and reviews.