Today, we will show you the top 10 best cloud computing companies in India..
If we talk about India, the first thing that comes to mind is the Market. Technology is the driving force behind the growth of the Indian economy. So, it is no surprise that India is the world's fastest-growing startup ecosystem.
And this rapid change and digital revolution can not be ignored in the corporate world. With the cloud services market growing at a rapid pace, cloud computing plays an important role in the digital transformation that is currently taking place in the business world.
Small and medium-sized businesses are increasingly opting for cloud computing solutions as they offer various benefits.
Top 10 Best Cloud computing companies in India list-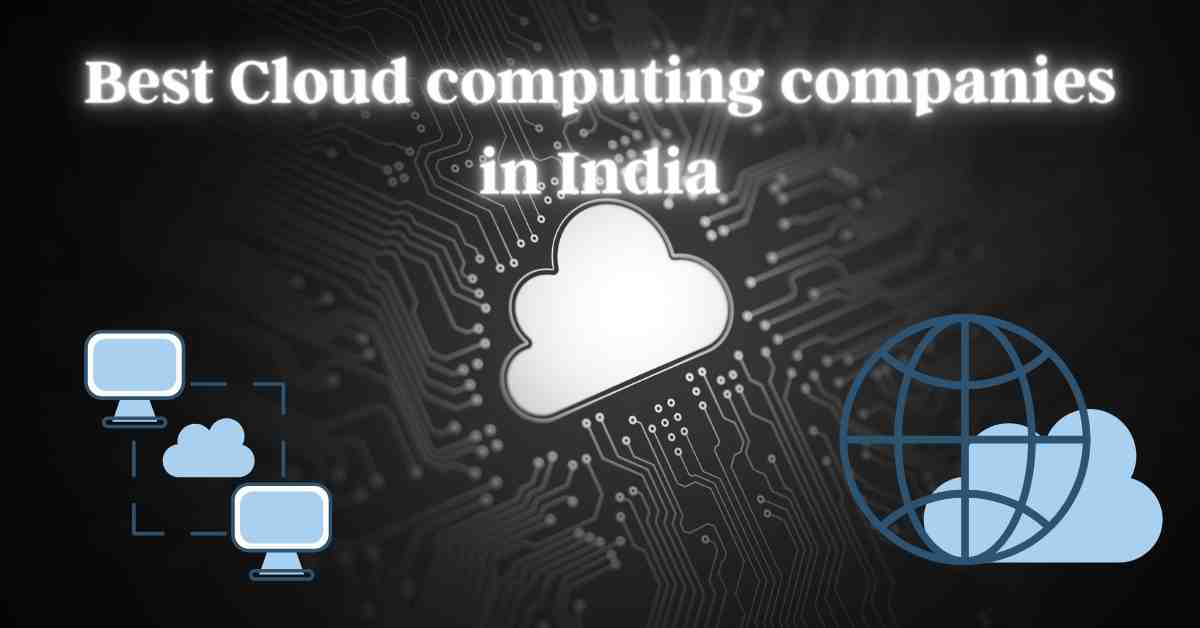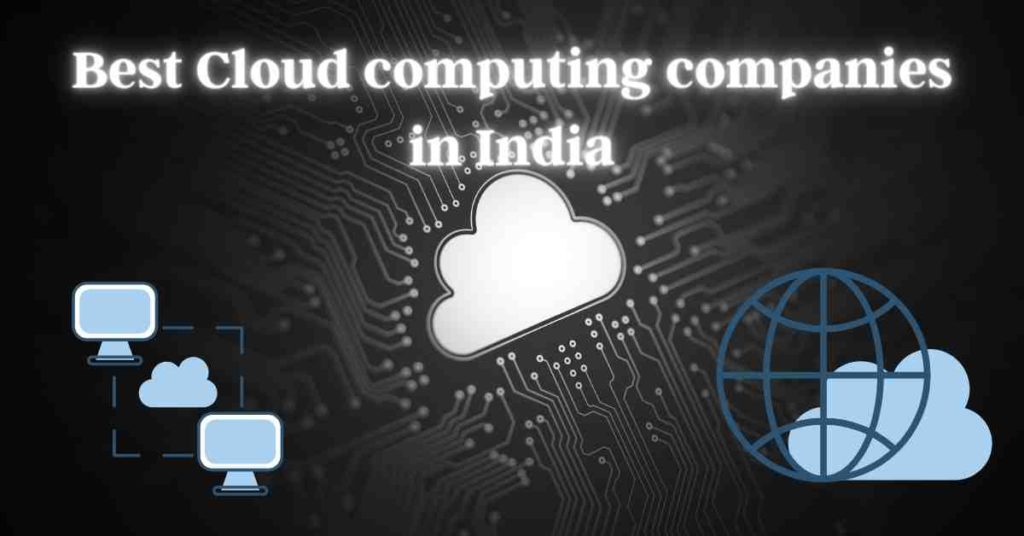 This is good news for cloud computing solution providers. Cloud computing, also known as cloud technology, is a computing model where shared resources, software, and information are provided to computers and other devices on demand.
Cloud computing enables easy, on-demand access to a shared pool of configurable computing resources that can be rapidly provisioned and released with minimal management effort or service provider interaction.
With cloud computing services, you can run a business without the major upfront capital investments of buying servers, storage, and networking equipment.
1. Wipro Limited
Corporate office – Bangalore, Karnataka
Establishment – 1945
Business – IT and outsourcing
Website – www.bluedart.com
Wipro is one of India's major IT firms, providing cloud-based solutions including virtual cloud lab solutions, gateways, and bespoke cloud platform engineering. It is a well-known name in the field of cloud computing in India.
In October 2008, Wipro launched its Infrastructure-as-a-Service (IaaS) solution Wipro GEYSER. In September 2011, the company established a $100 million fund called the "Wipro Innovation Fund" to invest in early-stage and growth companies.
2. AwsQuality
Corporate Office – Mumbai, Karnataka
Establishment – 2012
Business – IT and Outsourcing
Website – www.awsquality.com
AWSQuality is a Salesforce CRM practice solution and implementation provider that employs certified salesforce developers with extensive expertise.
They've worked with clients from multiple industries as trusted partners, assisting them in the architecture, design, development, and administration of a variety of solutions on Salesforce.com, Salesforce1, Force.com, ERP, and many other initiatives.
3. Next Big Technology(NBT)
Establishment – 2009
Business – IT and Outsourcing
Website – https://nextbigtechnology.com/
NBT is a premium Web & App Development firm that was founded in 2009. NBT has always used the most up-to-date technologies when developing websites and mobile apps.
With a staff of 50+ professionals with diverse skill sets based in Jaipur, Rajasthan, India, NBT is an applications development company that knows how to create scaleable products using appropriate design and programming.
4. Tata Consultancy Services
Corporate Office – Mumbai, Maharashtra
Establishment – 1968
Business – IT and Consulting
Website – tcs.com
TCS, a well-known IT services company in India, has established an alliance with the Tata consultancy service.
They provide cloud technologies such as cloud consulting, cloud development and migration, cloud development and assurance, cloud environment construction and management, and disaster recovery services.
In addition to this, TCS has also created a Center of Excellence (CoE) for cloud services. The CoE is responsible for TCS's overall cloud strategy, architecture, and operations.
5. Tech Mahindra
Corporate Office – Pune, Maharashtra
Establishment – 1986
Business – IT and Consulting
Website – techmahindra.com
Tech Mahindra is an Indian multinational provider of information technology (IT), networking technology solutions, and Business Process Outsourcing (BPO) to the telecommunications industry. It offers a broad range of services, including software development, information systems outsourcing, IT consulting, telecom infrastructure services, and business process outsourcing.
Tech Mahindra has a cloud platform dedicated to agile business development. It is a private, secure, and scalable set of applications for each client's unique requirement.
6. Infosys
Corporate office – Bangalore, Karnataka
Establishment – 1981
Business – IT, consulting, and Outsourcing
Website – www.infosys.com
Infosys is a multinational consulting, information, and outsourcing firm that also provides cloud computing solutions and is India's leading provider of cloud services. In 2008, the business began offering cloud services and focused on delivering a three-cloud stack for development, production, and clients.
The company's cloud services are based on open-standard platforms and support multiple delivery models, including public, private, and hybrid clouds. They also offer a wide range of services, such as migration, development, operations (DevOps), consulting, and managed services.
7.InstaCompute – Tata Communication
Corporate Office Mumbai, Maharashtra
Establishment – 1972
Business – Communication and IT service
Website – www.instacompute.com
Instacompute computing is a Tata communications brand/product that provides a cost-effective cloud computing solution. It's one of India's top cloud companies, with flexible payment, security, around-the-clock technical support, and basic pricing.
InstaCompute's cloud services are based on the Google Cloud Platform, a platform for building web, mobile, and enterprise apps. InstaCompute also offers migration services using Google Apps.
8. Clogeny Technologies Private Limited
Corporate office – Chennai, Tamil Nadu
Establishment – 2010
Business – Cloud computing
Website – www.clogeny.com
Clogeny Technologies Private Limited is a well-known cloud computing firm that provides complete IT solutions, including SaaS, PaaS, and LaaS. The company's services include cloud platform development, software application design & engineering, and cloud strategy consulting.
Clogeny Technologies' cloud platform delivers high availability and scalability. The platform is built on Microsoft Azure, which allows customers to increase or decrease infrastructure resources as needed at any time.
Clogeny Technologies also offers services for Windows Azure Cloud Platform, including migration assistance and application development for businesses of all sizes.
9. Cypher Cloud
Corporate office – San Jose, USA
Establishment – 2010
Business – Virtual appliance and Cloud computing
Website – ciphercloud.com
Cypher cloud is a popular cloud computing and virtual appliance provider based in India that has been in business for over 15 years. The firm serves the insurance, banking, healthcare, manufacturing, supply chain, and technology industries.
Cypher's cloud computing services are based on VMware vCloud Air, which provides a hybrid technology that allows organizations to run applications across their existing data centers and public clouds.
Cypher Cloud also offers storage, backup, disaster recovery, application management support, IT security solutions, managed services for VMware vSphere hypervisor environments, and more.
10. Netmagic Solutions
Establishment –1998
Products/services – Applications, cloud infrastructural services
Location – Mumbai, India
Website name – http://www.netmagicsolutions.com
Netmagic Solutions Limited provides infrastructure services that include disaster recovery, cloud-based services, and data center management. The company is one of the leading cloud computing providers in India.
As an end-to-end platform, hosting, and application-managed services company, It is well-positioned to help you achieve your goals of innovation and borderless expansion at reduced TCO by automating processes and retaining full control of SLAs.
Conclusion
In this article, we have talked about the 10 best cloud computing companies in India.
Cloud computing has become a necessity for many organizations, large and small. It has helped solve many problems for businesses in terms of managing applications, infrastructure, and cost.
The cloud has also helped to improve security, which may have been an issue in the past. Companies that offer cloud services include Amazon, Google, Microsoft, IBM, Oracle, and Salesforce.com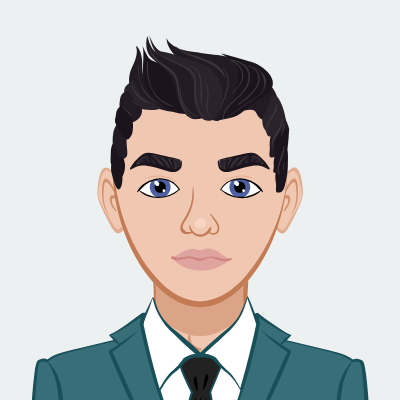 Hello everyone, I am currently an engineering student who loves to write about the latest technology, gadgets, and reviews.