Today we will show you How to Boost Ps4 Wifi Signal or How to improve your PS4 WiFi connection.
Read this article and try the given ways before buying any wifi booster for your ps4.
If you've got a PS4 and its lagging problem making you a little crazy, you've come to the right post. Today, we'll show you 5 things you can do to improve your ps4 wifi connection.
The PS4 is a really great console, but sometimes you simply want to play games without y buffering, and the PS4 data speed does not allow you to do so.
That's why This article will walk you through the answer to how to improve ps4 wifi connection range
5 Methods to Increase Ps4 Wifi Strength And Increase Download Speed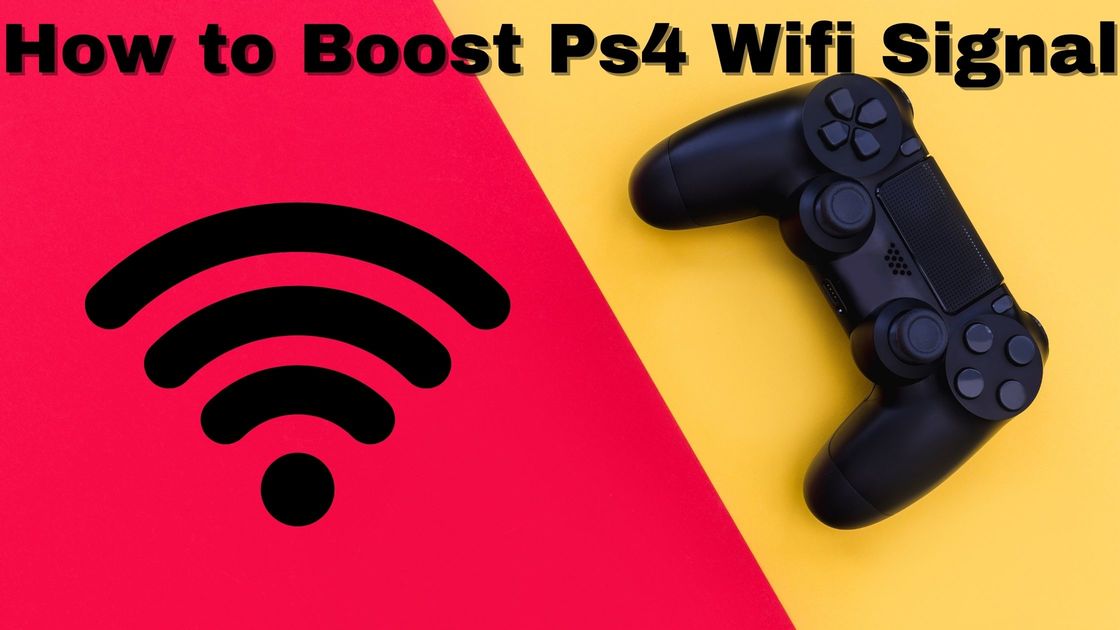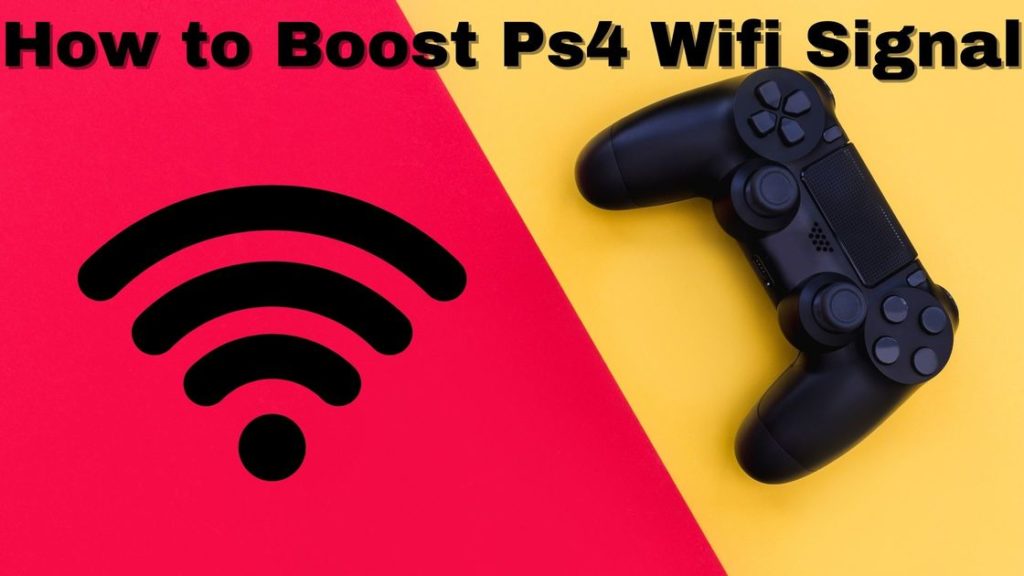 1

. Use a wired connection for stable connectivity
The obvious and best solution would be to use an ethernet cable.
If your router is close enough to the PS4, But still your internet is slow and laggy then this method might work for you.
You'll receive the greatest connection, upload, and download speeds for your PS4 if you use a wired connection. Since the PS4 will not be linked through Wi-Fi as you'll have a stronger internet connection because the gadget is directly attached to the router.
2. Improve your PS4 internet with DNS
Many people also boost ps4 wifi by changing their DNS settings to use Google's DNS server. So if you also want to try this method, simply follow the instructions given below – 
First, login into Ps4 and go to the "Settings" tab
 Now after going into the settings, go to the "Network" option
And Choose "Set Up Internet Connection"
Choose the Wi-Fi option But if you have a wired connection choose LAN
And You need to choose "CUSTOM" and choose the internet service that you used
Go ahead and choose automatic for IP And leave DHCP to default
Now DNS is where we need to make these changes. Now Put the following DNS
Primary DNS – 1.1.1.1
Secondary DNS – 1.0.0.1
And Restart your ps4. If still, your Ps4 speed does not boost, Try the google servers as-
Primary DNS – 8.8.8.8
Secondary DNS – 8.8.4.4
Hopefully, after utilizing this procedure, your PS4 download speeds will improve.
3. Change your Wi-Fi Frequency Band
If you're still struggling I have another method for you that might work. So to change your wifi frequency band follow the below steps
Again go to the "Settings" tab
Now, go to the "Network" option And Choose "Set Up Internet Connection"
Choose the "Wi-Fi option", but this time you can click "EASY"
Click the Options button and select 5 GHz band.
Note – Sometimes depending on your wi-fi 2.4 gigahertz or 5 gigahertz will work better.
The 5 gigahertz is normally faster but it doesn't have a wide limit of the area that it can cover so you also use a 2.4 connection but try to disconnect other devices to boost the ps4 wifi signal and speed.
4. Check your wifi speed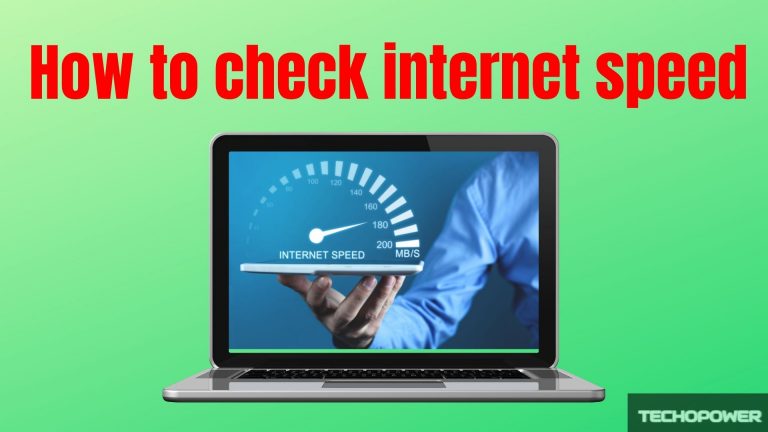 If you can view the strength of your WiFi signal at every place, you'll be able to tell where you have strong and weak signals. So you can change the position of your router according to the good signal. So, you should run a connection speed test on your wifi network.
And if you are getting the same speed on all of your devices, you can check this article to Increase Your Internet Speed of wifi router-
5. Some other Methods
There are also some other methods to Boost Ps4 wifi signal, Such as – 
Use a Dual Band WiFi extender/booster for your router.
What is Ps4 Wifi Signal Booster?
Ps4 Wifi signal booster plays a crucial part in providing a strong wireless signal in your home. In fact, it is an important accessory that you need to have when you have a large area to cover. So when you're in the market to buy a Ps4 Wifi booster, you'll want to make sure that you know what you're looking for.
A good signal booster will give you a strong wireless connection in every room of your home, and even outside if you have a large yard.
Pay more for a quicker internet connection, such as fiber broadband.
Putting Your PS4 in Rest Mode.
Contact your internet service provider. but Before you phone your ISP, double-check Your internet speed. You can also contact sony.
Conclusion
We hope that our article about how to boost the Ps4 Wifi signal was helpful to you.
Boosting ps4 wifi signal is something most of us may have at one point wanted to do. The article discusses a simple yet extraordinary method that can be used to solve slow internet issues in the Ps4 gaming console.
It is extremely easy and it will take you less than 7 minutes to get it going if everything goes as planned. So, why wait until you can start boosting your PS4's Wi-Fi now?
Here is one more simple trick by using the mobile device as a bridge, you will get significantly better download speed. Also, unlink all other electronic devices, to improve your online gaming experience.
Thanks for reading our article.
Difference between Modem and Routers
Q.1 What are some ways to boost PS4 WiFi signal?
Ans. There are many ways to boost the Ps4 wifi signal but the best ways are –
using an ethernet cable, changing the DNS server, Using rest mode in ps4, etc.
Q.1 How do I fix lag in my PS4?
Ans. To fix your lag issues in PS4, You simply need a fast internet connection.
If the connection is very poor, use a Wi-Fi signal booster or relocate the console closer to the router or you can use a fast DNS.