In this blog, you will get to know about the best monitor in the budget of 25000.
The monitor is a device that is used for displaying an image for the user to see. The size of the monitor is important as it will determine the image quality.
We already know that monitors are one of the most important and integral parts of our computers. A monitor can be the difference between a frustrating computer experience and a pleasant one.
The right monitor can make a huge difference to your comfort while using a computer and to your productivity. In this price range, you will get a large 27-inch display along with full HD resolution.
Buying Guide for Best Monitors under 25000 in India –
DisplaySize – The monitors in our reviews range in size from 23 to 29 inches, which covers a wide range of models available in stores. Larger monitors are also more expensive.
Response Time – This indicates how quickly pixels can change their hues in milliseconds.
Brightness – If you're working in a brightly light environment, you'll need a bright screen. Candelas per square meter, or cd/m2, is the unit of measurement. It's better if the number is higher.
Resolution – The smaller the text and images are, the more content can fit on the screen, hence the higher the resolution, the more content can fit on the screen. When working with photos and graphics, higher resolution is preferable.
Connectors- HDMI is the industry standard for consumer-oriented computer monitors, making it simple to connect a monitor to a laptop, though some laptops, particularly those that are small and light, may require a dongle.
Here are the 5 Best Monitors Under 25000 in India –
1. Lenovo Q-Series 23.8″ 2K QHD IPS Ultraslim Monitor
Experience the next level of gaming and entertainment with this 2K QHD IPS gaming monitor from Lenovo. This Ultraslim display has a bezel-less design, allowing you to immerse yourself in your favorite games and media content.
Lenovo Q-Series Q24H is a 23.8-inch (60.5cm) gaming monitor that offers stunning visuals for a truly immersive experience. Its AH-IPS panel, AMD FreeSync technology, and 75Hz refresh rate keep your game moving smoothly with no screen tearing, lag, or stuttering.
It features a stunning 16:9 Full HD display with stunning colors and a wide gamut of 72% NTSC for a more detailed display.
The AH-IPS panel also has a 4ms grey-to-grey (GTG) response time and 2x3W stereo speakers.
The Q24H has a display port, HDMI, and a USB-C port for connectivity. It comes with a stand that has tilt, height adjust and pivot capabilities. VESA mount capability means the monitor can be easily attached to a wall mount or arms stand.
Key Features
2x3W Speakers, 99% sRGB,
75Hz refresh Rate
AMD FreeSync
HDMI and display ports
TUV EyeComfort
4 Ms. Respomse Time
2. LG QHD 2K 68 cm (27 inches) IPS Monitor
The 27″ QHD (2560 x 1440) resolution is 1.7 times clearer than the Full HD monitor with incredible picture quality and breathtaking detail.
Immerse yourself in the greatest gaming experience with LG's Cineplay 27QHD Monitor. It embraces AMD's FreeSync technology for the smoothest gameplay. It has a QHD resolution and a 4ms response time for superior image quality
With its robust Dual HDMI and Display Port, it also supports the latest high-end multimedia devices and graphics cards.
With HDR10 support, the monitor delivers a wider range of colors, deeper contrast, and a brighter image than traditional monitors.
It also supports the wider DCI-P3 color gamut and is factory color calibrated. Furthermore, it is Energy Star Qualified and has a low power consumption of 21 Watts. Buy LG 27″ QHD IPS Monitor from Khombu today!
Key Features
27-inch QHD IPS Display
3 Side Borderless
350 Nits Brightness
75Hz Refresh Rate
AMD Free sync
Dual HDMI
Wall Mount option
3. Acer ED322QR 31.5 Inch (80.01 cm) Full HD Monitor
The Acer ED322QR is a 31.5-inch (80 cm) LED monitor with a Full HD 1800R curved display, a high resolution of 1920 x 1080 pixels, and a dynamic contrast ratio of 100.000.000:1.
This monitor features a VA LED-backlit panel with a 180mm wide (160° wide) viewing angle, a 4ms response time, a 250 cd/m² luminance, and 178° (horizontal) / 178° (vertical) viewing angles.
The VA panel is also equipped with AMD Freesync Technology to eliminate screen tearing and stuttering on compatible AMD Radeon graphics cards.
The height of the monitor can be adjusted and the screen has a tilt angle (5° to 20°) and a height adjustment (0 – 120 mm) to suit your position.
The Acer ED322QR comes with two HDMI ports, one DisplayPort, one Mini DisplayPort, and a VGA port, in order to connect to your graphics card, PC, laptop, console, and other devices. Furthermore, it features 2 built-in 3-watt stereo speakers, a headphone jack, 2 x HDMI 1 x DP ports with Inbox HDMI Cable
Key Features
Curved VA Backlit LED Monitor
144Hz Refresh Rate
Zero Frame
AMD Free Sync
Eye Care Features
Stereo Speakers
4. MSI Optix G271 27 inch Gaming Monitor
Experience rich graphics and lag-free gameplay with this MSI gaming monitor.
It has a 27-inch screen and comes with 1920 x 1080 resolution, in addition to a 1ms response time and 144Hz refresh rate for smooth graphics and fast-paced gameplay.
The MSI Optix G271 has an AMD FreeSync technology to eliminate the screen stuttering and tearing that cause motion sickness, so you can enjoy an immersive gaming experience
It features an IPS panel that allows you to view the screen from multiple angles without experiencing color distortion. It also has a wide color gamut, which makes it suitable for both work and play.
The Optix G271 is a perfect choice for gamers looking to improve their gaming performance.
The Optix G gaming monitors enhance the experience with Vivid mode and Game mode.
Key Features
IPS Panel
FHD High Resolution
144Hz Refresh Rate
1ms Response Time
Wide Color Gamut
5. Samsung 27 inch Curved LED Backlit Monitor
The Samsung 27-inch Curved monitor is the perfect combination of form and function. With an elegant curve and a premium design, it offers a beautiful, space-saving solution for your home or office.
Featuring a flexible design, this monitor is optimized for multi-tasking and delivers the ultimate viewing experience.
It comes with a 27-inch QHD display, a dynamic crystal color, and a variety of smart and energy-saving technologies that allows it to thrive in your environment.
With a brightness level of 250 cd/m2, this monitor allows you to view vivid images, videos, and games in high-quality detail and color.
The Samsung curved monitor also comes with picture-in-picture and picture-by-picture features and can display content from two different devices at the same time.
It is compatible with both PCs and Macs and features a variety of connectivity options including HDMI, VGA, and Headphone Port.
Key Features
Full HD (1920 x 1080) curved VA panel
It comes with both VGA Pand HDMI Port
Brightness 250 cd/m2
60 Hz Refresh Rate
4 ms Response Time
Flicker-Free Technology
Conclusion
We hope you enjoyed our article about the best monitors for under 25000 in India.
Our list takes into account the quality, specs, price, and value of the monitors based on customer reviews. With this knowledge, we know that you can make the most of your day-to-day tasks and enjoy the best experience possible
Our list takes into account the quality, specs, price, and value of the monitors based on customer reviews.
We believe that our list provides a brief overview of the best monitors in India, allowing you to make an informed decision when purchasing.
FAQs
Q.1 Which is the Best Gaming Monitor Under 25000 in India?
Ans. 4. MSI Optix G271 27-inch IPS Gaming Monitor is the best gaming monitor under the budget of 25000 in India. It features a 27-inch screen with 1920 x 1080 resolution, a 1ms reaction time, and a 144Hz refresh rate for smooth graphics and fast-paced gameplay.
Q.2 Which is the Best 27-inch monitor under 25000 in India?
Ans. LG QHD 2K is the best monitor under 25000 in India if you are looking for a good monitor with a 27-inch Display Size.
With outstanding visual quality and astonishing detail, the 27″ QHD (2560 x 1440) resolution is 1.7 times clearer than the Full HD display.
Q.3 Which is the Best 32-inch monitor under 25000?
Ans. If you are looking for the best 32-inch monitor under 25000 in India, You can go with Acer ED322QR 31.5 Inch (80.01 cm) Full HD Monitor.
This monitor has a VA LED-backlit panel with a 180mm wide (160° wide) viewing angle and 4ms response time.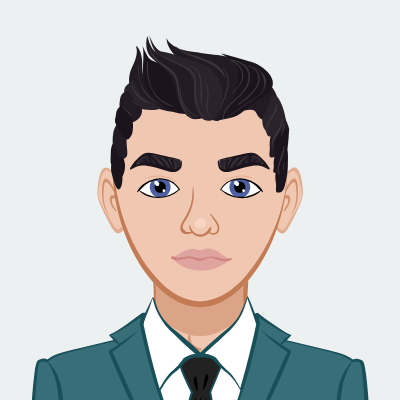 Hello everyone, I am currently an engineering student who loves to write about the latest technology, gadgets, and reviews.