Today we will show you the 5 Best laptops for programming under 50000 in India. You can use these laptops for programming and coding.
A laptop computer is one of the most crucial pieces of hardware that a programmer may own. The cost of a laptop varies greatly depending on the hardware quality.
You can't be effective as a coder unless you have a good laptop to support your working environment. Laptop computers are the only computing devices that can be carried practically anywhere.
The world of programming is a massive one, and as such, it can be a little bit difficult to figure out what laptop you should be looking at.
This article is meant to be a little something with different laptops available in the market, breaking our choices down and explaining why we have chosen the laptops that we have.
This blog lists the Top 5 Best Laptops for coding and programming under Rs. 50000 in India–
1. Lenovo IdeaPad 3 10th Gen Intel Core i5 laptop
A dependable laptop for everyday use, the Lenovo IdeaPad 3 10th Gen is a compact machine with a portable yet durable frame.
It runs on the latest Windows operating system and offers a powerful Intel® Core™ i5 processor with 8 GB of DDR4 RAM. This laptop comes with a 512 GB Solid State drive, and its pre-loaded Windows comes with lifetime validity.
You can also upgrade the RAM to 12 GB and add more storage if needed. Powered by a 45-watt battery, this laptop can last up to 8 hours on a single charge. It is 2.0 cm thick and weighs 1.85 kg.
It features an HD webcam with a privacy shutter and a DVD burner. Enjoy a bright display and clear audio with integrated Dolby Audio Premium™ technology.
There are two RAM slots, so you can upgrade the RAM if you need to. The IdeaPad 3 is available in Black and Platinum colors
Work efficiently with the Windows 11 Home operating system. Designed to be slim and lightweight, this laptop is easy to carry around.
This Lenovo laptop i5 laptop comes with a 2-year onsite manufacturer warranty.
Up to 8 Hours
10th Gen Intel Core i5 processor
Quick charge
8GB RAM and 512 Gb SSD
 HD 720p  Camera
2. Dell New Inspiron 3511 NB Laptop
The Dell Inspiron 15 3541 is a mid-range laptop that comes with a 15.6-inch Full HD LED display.
The Dell Inspiron 3511 keeps you productive and entertained whether you're working, surfing the web, or streaming videos on the go.
This versatile 15.6″ laptop delivers great performance with the Intel Core i3-11th Generation processor and 16GB 3200MHz DDR4 Ram.
You can keep all your memories safe with the 1 TB Hard Disk Drive storage and the 256GB M.2 PCIe NVMe Solid State Drive which gives you plenty of space to store files, music, and movies.
The Dell Inspiron 3511 Laptop comes with a Battery life of up to 8 hours for all-day computing on a single charge. It also has a full HD anti-glare display, it is capable of supporting Windows 11 multi-touch gestures.
With an overall beautiful design, the new Dell Inspiron laptop is a must-buy.
 Intel Core i3 11th Generation Processor
1TB HDD+256GB SSD
FHD Display anti-glare display
8 hours battery backup
Window 11
3. Acer Aspire 5 A514-54 Thin Laptop
The Aspire 5 A514-54 thin laptop offers powerful productivity in a sleek, elegant design.
The 11th Generation Intel Core processor, a powerful processor for a powerful performance, offers efficient, smart performance, with Turbo Boost Technology, delivering up to 4.2 GHz for high-demand applications.
The 14″ Full HD IPS display features a stunning edge-to-edge bezel with a 16:9 aspect ratio and narrow 0.8″ frame that's perfect for playing games or watching movies.
With narrow bezels, you'll get more real estate on the display for a more immersive viewing experience.
The 3:2 aspect ratio allows you to get more done in less time–video chat with friends or enjoy your favorite movies on widescreen.
The 60Hz refresh rate and vivid color reproduction will keep you captivated. The ergonomic keyboard and touchpad with multi-gesture support allow you to work and play the way you want without limitations.
Plus, a fingerprint reader for secure login is easy to use and built-in. Get up to 11hrs* of battery life to keep you productive on the go.
Ergonomically designed, the Aspire 5 A514-54 thin laptop is lightweight, portable, and delivers powerful performance.
11th Generation Intel Core i5 processor
14″ inch Full HD IPS display
8 GB ram and 1TB HDD
HD Webcam 
4. HP 15s 11th Gen Intel Laptop
This HP 15.6 inch laptop is powered by an 11th Generation Intel Core i3-1125G processor that delivers a versatile performance, powerful processing capabilities for everyday tasks, and a balanced experience between performance and energy efficiency for all your computing needs.
It features an 8GB DDR4 RAM that multitasks quickly and efficiently. The 512 Gb SSD gives you enough storage space for all your important documents.
It comes with a 39.6 cm (15.6) diagonal HD IPS micro-edge WLED-backlit display.
A 720p HD HP TrueVision webcam and dual speakers allow you to interact with your video conferences in a better way.
Windows 11 is the pre-installed operating system on this laptop
The HDMI port allows you to connect the laptop to a compatible television or a projector, while the USB 3.1 Gen 1 interface lets you plug in peripherals like pen drives, keyboards, and mice.
This laptop is pre-loaded with Windows 11 operating system and it also supports battery fast charge.
11th Gen Intel Core i3 Processor
8 GB ram and 512GB SSD
Windows 11 Home
720p HD camera
 HD, IPS, micro-edge Display
5. Lenovo Ideapad 3 AMD Ryzen Laptop
The Lenovo Ideapad 3 laptop is here to stay and it is meant to stay on the top.
The Ideapad 330 is powered by a powerful AMD processor with Radeon graphics.
Keeping you productive with smooth multitasking, entertainment, and more.
With the Ideapad 330, you can meet your everyday computing needs and have extra power to run apps and games, all from a trusted brand.
It features an 8GB DDR4 RAM (Upgradable up to 12GB) that multitasks quickly and efficiently. The 512 Gb SSD gives you enough storage space for all your important documents. It comes with a 39.6 cm (15.6) diagonal FHD display.
This Lenovo IdeaPad comes with a 3 Cell 45Wh Battery, allowing you to sit for long courses or work sessions without needing to charge your laptop.
When the battery does run out of juice, the rapid charge technology will get you back up and running quickly.
You can now rest confident that everyone will see you in crystal clear quality thanks to the 720p HD camera.
5th Gen AMD Ryzen 5 5500U processor
Pre-Loaded Windows 11
8GB RAM DDR4 and 512 GB SSD
Battery life Up to 7 Hours and Rapid Charge
Thin and lightweight design
Conclusion
So, here are the 5 Best Laptops for Programming under 50000 Rupees that are available in India
It is a fact that the laptop plays a very crucial role in the development of any programmer. It is no doubt that it is the programmer's best friend.
It is thanks to this device that the programmer is able to carry out his programming tasks without any hassle.
FAQs-
Q.1 Which is the Best Laptop for Programming and Coding Under 50000?
Ans. Acer Aspire 5 A514-54 Thin is the best laptop for programming under 50000 rs in India. It comes with 11th generating i5 processor.
It also offers 8 GB ram and 1TB HDD storage capacity to store your important files.
Q.2 Which is the Best laptop under 50000 with an i5 processor in India?
Ans. So if you are searching for a laptop with an i5 processor under 50000 in India, You can go with Acer Aspire 5 A514-54 Laptop. It comes with an i5 processor of 111th generation.
And also provide massive 1 TB HDD storage.
Q.4 Which is the best laptop under 50000 for engineering students in India?
Ans. If you are an engineering student and searching for a laptop under 50000 in India, you can go with Lenovo Ideapad 3 AMD Ryzen Laptop. It comes with 5th Gen AMD Ryzen 5 5500U processor and 8 Gb DDR4 ram along with 512 Gb fast solid-state drive (SSD).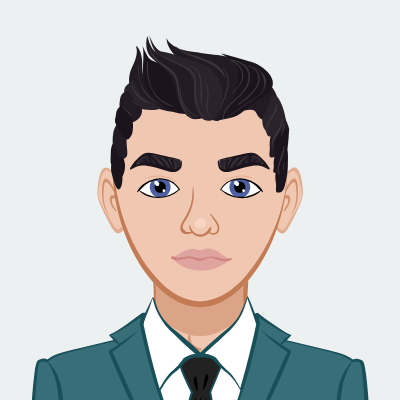 Hello everyone, I am currently an engineering student who loves to write about the latest technology, gadgets, and reviews.