Today we will show you the 5 Best laptops for programming under 40000 in India. You can use any of these laptops for both programming and coding.
A laptop is one of the most important pieces of hardware that any programmer can have. The cost of a laptop varies greatly depending on the hardware quality.
As a programmer, you can't be productive without a good laptop to support your working environment. Laptops are the only computing devices that can be taken almost everywhere.
And if you are confused between desktop PC and Laptop, You can also check our post about the 5 Best New Monitors under 15000 rs in India.
So it's necessary to choose a laptop that meets all the rigors of the work we perform.
Here is a list of the 5 Best Laptops for coding and programming under Rs. 40000 –
1. HP 15 Thin & Light Ryzen 3 Laptop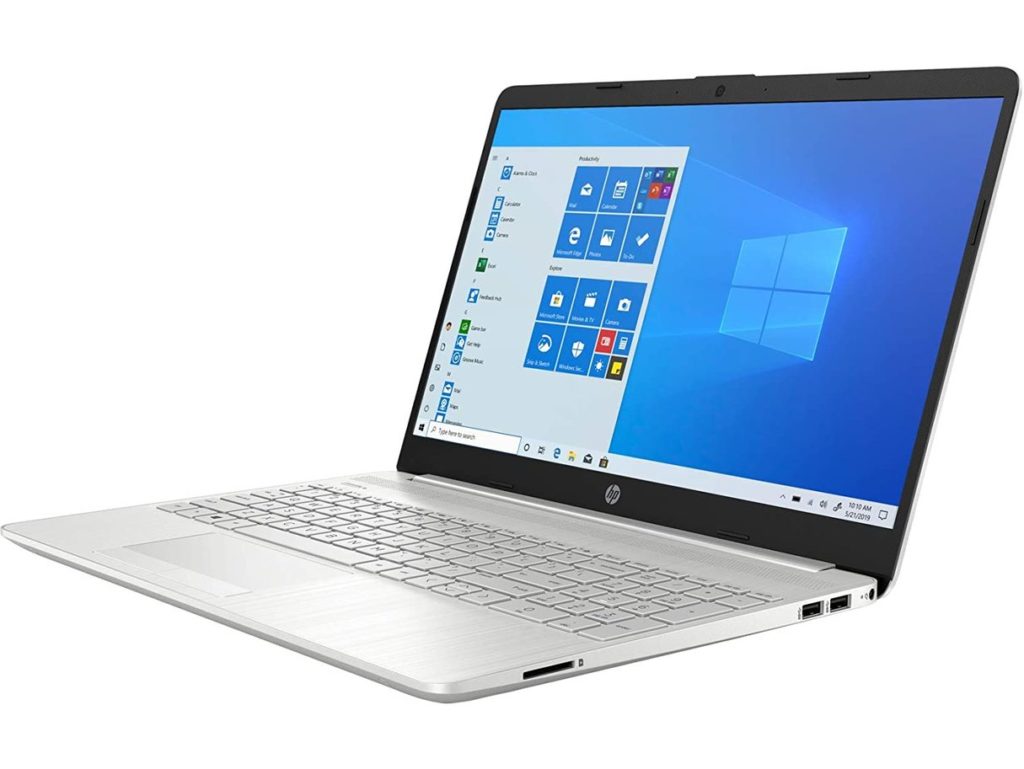 The HP 15 Windows 10 laptop offers 10 hours of battery life for all-day coding and programming. The AMD Ryzen 3 3250U processor delivers everyday power for opening emails, browsing the web, and watching your favorite shows.
AMD Ryzen 3 3250U is a powerful mobile CPU with a fast 2.6 GHz clock speed and 4 MB of L3 cache. The preinstalled Windows 10 ensures you can dive right into your files, games, videos, photos, and anything else without needing to install the latest operating system or drivers yourself.
A speedy 1 TB HDD gives you plenty of space that allows you to store everything from videos to music without worrying about running out of space!
Most people are wary of purchasing AMD processors, but there will be no heating issues; in fact, AMD provides better performance at lower temperatures.
If you enjoy taking online classes and attending conferences, this is one of the Best Laptops for Programming Under a budget of 40000 rs in India for you.
If you need more performance, consider adding a 250GB SSD.
The processor of high quality
Compact design with a fashionable appearance
Amazing Time to start up
Display quality (IPS and anti-glare)
2. Dell Inspiron 3501 Laptop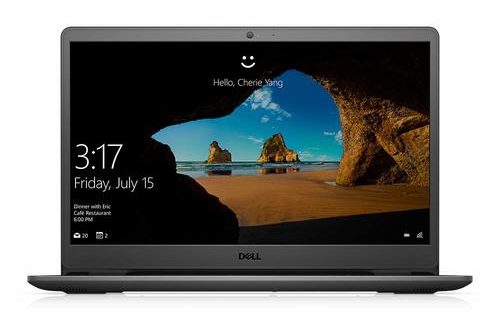 The Inspiron 3501 laptop comes with a 15.6-inch HD display.
Powered by a new generation Intel i3 processor, the laptop is capable of running all the basic programs and basic games. It comes with 4GB of RAM for smooth multitasking and offers a 256 Gb SSD for storing files.
The device offers great performance and can be used for college work, video streaming, music and video editing, home, and office work.
The 15.6-inch screen with a Full Hd display offers a decent view from any point. Battery backup of 10 hours, makes it a productive laptop to be carried around.
Performing everyday tasks or gaming for a casual hour.
The laptop weighs 2.6 kg and has a sleek design, making it a great option for an on-the-go device. This Inspiron 3501 Laptop from Dell is a great choice for a person looking for a powerful laptop on a budget.
4 GB Ram and 256 Gb SSD
Latest Intel Core i3 10th Generation
Up to 10 hours of battery backup
Full Hd and Anti-Glare LED Display
3. Lenovo Ideapad S145 Laptop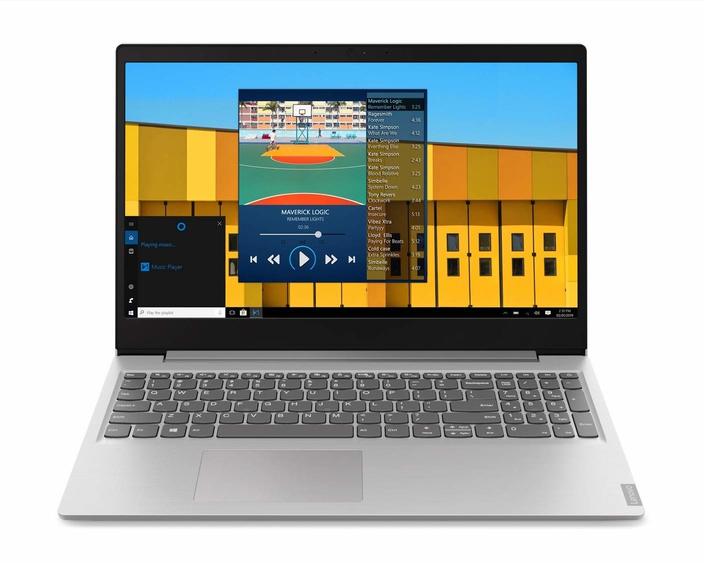 Lenovo IdeaPad S145 is a laptop built to be as stylish as it is powerful.
The Ideapad S145 laptop features a full HD display, making those graphics pop and those movies look as if they're straight out of a theatre.
Whether you're watching a movie or surfing the internet, the IdeaPad S145 will be sure to impress you.
Integrated with Dolby audio technology, the IdeaPad S145 delivers a premium audio experience that has been fine-tuned to give you the most realistic sound with every word. The Ideapad S145 has a battery life that can last up to 6 hours
The Ideapad S145 is powered by the latest Intel i3 10th generation Intel core processor, with up to 3.5GHz of maximum processing speed.
You will be able to run your favorite games, apps, and programs with no issues. The IdeaPad S145 also comes preloaded with Windows 10 Home.
Latest Intel Core i3 10th Gen Processor
 8 GB RAM and 1TB HDD Storage
Thin and light design
Up to 6 hours of battery life
4. AVITA Essential Refresh NE14A2INC44A-C Laptop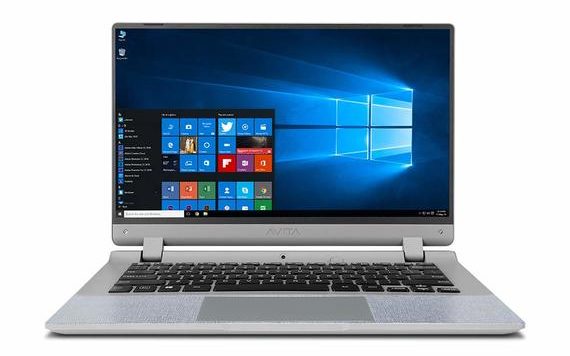 AVITA's Essential Refresh is an anti-glare laptop that is ultra-portable and versatile. The 14-inch laptop features a large viewing area with an HD IPS screen, which ensures a clear view from any angle.
It offers 4 GB DDR4 RAM with intel integrated Graphics and a Storage capacity of 256GB SSD.
It's powered by a Celeron-N4020, Base Processor Speed 1.1 GHz, Max speed2.8 GHz. The ultra-fast SSD Drive of Essential combined with Windows 10 Home ensures that working on the go is a breeze.
The island-style full-size keyboard is perfect for prolonged typing intervals. It's ultra-portable and incredibly light, making it easier to adapt to different situations.
Achieve more in coding and programming with this light and ultra-portable laptop.
AVITA Essential comes with Windows 10 Home License and a built-in webcam and microphone. The slim and stylish design and its ultra-lightweight ensure that Ideal is always ready for work like programming, coding, or play.
This authentic Avita laptop is covered by Avita's 18+6 month onsite domestic warranty, which covers manufacture faults but not physical damage.
Latest Intel Core i3 10th Gen Processor
4 GB RAM and 256GB SSD
Portable Laptop
Up to 6 hours of battery life
Comes with 18+6 months onsite domestic warranty
5. AVITA PURA 8th Gen Laptop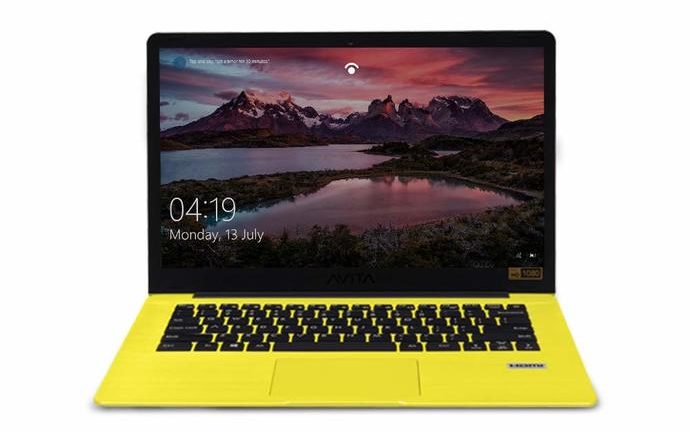 The AVITA Pura Laptop is the ideal choice for students, home users, or anyone who needs a reliable device that won't break the bank.
This laptop features an 8th Gen Intel Core i3 processor, 4GB RAM, and an island-style keyset that provides a unique typing experience.
It's only 1.34 kg, making it super easy to carry around campus or down the road to class. Dual stereo speakers and a microphone also give it a great sound. It has 4GB RAM which makes it fast and 256GB of storage, giving you plenty of space for photos, files, and games.
The laptop has a 14-inch Full HD display and an HD webcam for your online classes.
With a 2.10 GHz base processor speed and a 3.9 GHz Max speed, the AVITA PURA efficiently handles all the tasks you throw at it. The laptop is equipped with a 1-year manufacturer warranty from the date of purchase.
In addition to all these features, you will also get Shiny Yellow with a 3-in-1 Grey Sleeve bag for carrying your laptop.
8th Gen Intel Core i3-8145U Processor
Intel® UHD 620 Graphics
Good battery backup up to 10 hour
4 Gb Ram and 256 Gb Fast SSD Storage
Conclusion
So, here are the 5 best laptops for programming under 40,000 rupees that are available in India.
Laptops are the most important tool for programmers. A programmer can work on multiple languages at the same time with the help of a laptop.
Laptops are not only essential for programmers but also for designers, students, writers, etc. They are not only helpful for them but also for the development of the country.
Choosing a laptop is one of the most important decisions you need to make for your career as a programmer. A laptop helps you do all your work and can be a great companion.
Also, check our other articles about the best gadgets-
Frequently Asked Questions
Q.1 Which is the best laptop for programming under 40000 in India?
Ans. The best laptops that I found under 40k for programming Students are-
1. HP 15 Thin & Light Ryzen Laptop
2. Dell Inspiron 3501 Laptop
3. Lenovo Ideapad S145 Laptop
4. AVITA Essential Refresh Laptop
5. AVITA PURA 8th Gen Laptop
Read the full article for more information.
Q.2 Which is the best Dell laptop under 40,000 with SSD?
Ans. Dell Inspiron 3501 is the best laptop under 40k by Dell company.
It comes with 4 GB Ram and 256 Gb SSD Storage.
In addition to this, It is powered by the latest Intel i3 10th gen Processor.
Q.3 Which is the best laptop under 45000 for programming?
Ans. Lenovo V15 AMD Ryzen 5 is the best laptop that I found under 45000 till now.
It comes with an AMD Ryzen 5 3500U processor along with 8 Gb ram and 1 TB of HDD storage. With Radeon Vega 8 Graphics, it gives up to an average of 5 hours of battery backup.
Q.4 Which is the Best laptop under 45000 with an i5 processor and 8GB RAM?
Ans. So if you are finding the best laptop under 45000 with an i5 processor and 8 GB ram, You can go with ASUS VivoBook 14.
It comes with a 10th Gen Intel Core i5-1035G1 Processor and 8 Gb ram to enhance your overall performance.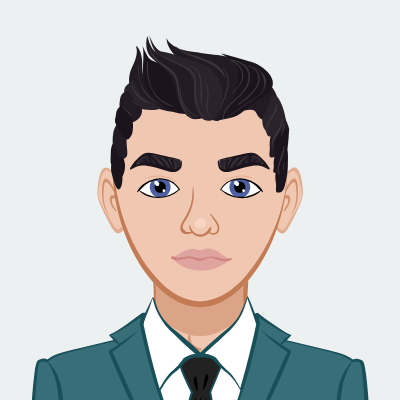 Hello everyone, I am currently an engineering student who loves to write about the latest technology, gadgets, and reviews.