Today we will show you the 5 Best laptops for programming under 30000 in India. You can use any of these laptops for both programming and coding.
A laptop computer is one of the most important pieces of hardware that a programmer can own. The cost of a laptop varies greatly depending on the hardware quality.
You can't be productive as a programmer unless you have a good laptop to support your working environment. Laptop computers are the only computing devices that can be carried almost anywhere.
The market is full of laptops these days. Choosing the right one can be hard if you do not know what your needs are.
Finding the best laptop that offers everything you need and is within your budget can be a tough task.
Here is the list of Best Laptops for Programming Under 30000 –
1. Lenovo IdeaPad Slim 3 Intel Celeron Laptop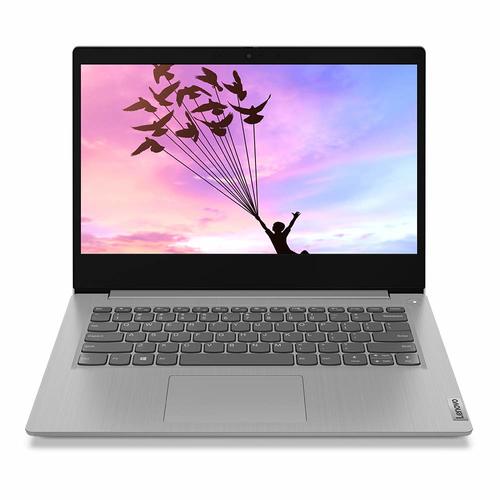 The Lenovo IdeaPad Slim 310 is a laptop with a 14-inch HD display, 1.99 cm thin and 1.5 kg light, which makes it portable as well as stylish.
It comes with 4GB RAM and 256GB SSD, which is an ample amount of memory for multitasking, and a large hard drive for storage. The device is powered by an Intel Celeron N4020 processor that is clocked at 1.1 GHz (Base) – 2.8 GHz (Max), which ensures the laptop is fast and responsive.
The Lenovo IdeaPad Slim 310 comes with a pre-loaded Windows 10 Home with lifetime validity and a free upgrade to Windows 11 (when available).
It also features a 4-cell Li-Ion battery that lasts up to 10 hours.
The laptop has an HD webcam, which clicks bright and crisp photos. It has 2 USB 3.2 Gen1, 1 USB 2.0, Headphone/Mic combo jack, HDMI 1.4b, 4-in-1 media reader.
Intel Celeron N4020 processor
4GB RAM DDR4
256 GB SSD
720p with Privacy Shutter
Anti-Glare Screen
2. Acer Extensa 15 Thin & Light laptop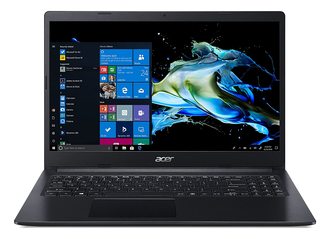 The Acer Extensa 15 laptop is a sleek, portable, and powerful notebook that boasts Intel processing and the latest features. The 15.6-inch display ensures you never compromise between portability and clarity.
You can watch your favorite full HD videos and playback brilliant graphics with the Intel Pentium processor and the integrated Intel HD graphics.
The Acer Extensa 15 laptop is a great choice for all your everyday computing needs.
The Acer Extensa 15 15.6 inch laptop is a budget option for those looking for an affordable, durable and reliable budget laptop with features that help get jobs done faster and more efficiently.
This Acer laptop is powered by the latest Intel Pentium Silver N5030 processor, making this laptop the ideal budget laptop for students and working professionals.
With the 4 GB DDR3L RAM, Acer Aspire laptop can easily run multiple applications at the same time and store a large amount of data in its 1 TB hard drive. 
Key
Thin and lightweight
4 GB ddr4 ram
1 Tb HDD
15,6 inches display
3. Dell Inspiron 3502 15.6 inches laptop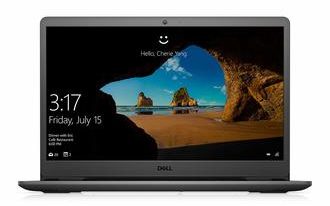 The Dell – Inspiron 15.6″ Laptop is a great laptop for programming under 3000 rs in India. It comes in a stylish black accent color.
The Windows 10 Home 64-bit Operating System is ready for you to start using this laptop. Take notes in every class and study at home with this laptop.
It has a free upgrade to Windows 11 and also comes with one SD-card slot.
This laptop is made up of the Intel Pentium Silver N5030 Processor, 4GB RAM, 256GB M.2 PCIe NVMe Solid State Drive, and 15.6-inch HD Anti-glare LED Backlight Narrow Border WVGA Display.
With Intel UHD Graphics, you can watch videos, play games, and edit photos on the go.
You can play all lightweight games on this laptop without any problem.
256GB M.2 PCIe NVMe SSD
LED Backlight WVA Display
Intel Pentium Silver N5030 Processor 
15.6-inch HD Anti-glare Screen
4. Acer Aspire 3 AMD Athlon laptop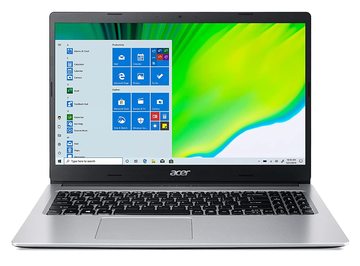 Acer Aspire 3 AMD Athlon laptop is designed to keep you productive and entertained. The AMD Athlon dual-core processor is capable of running multiple applications at the same time.
This laptop offers enough power to handle the most demanding tasks while managing a battery life of up to 8 hours.
The 15.6″ HD screen displays your images in sharp detail with vivid colors. The 4GB RAM is sufficient to run multiple applications without interruption.
This laptop provides storage of up to 256GB SSD to store your sensitive data. The Acer Aspire 3 provides a premium user experience at an affordable price.
The dual-band WiFi, webcam, and microphone enable you to connect with friends and colleagues worldwide. The Dolby Audio Premium sound system brings you true-to-life surround sound from your movies and music.
If you're in the market for a laptop that is affordable and offers solid performance, too, the Acer Aspire 3 laptop is perfect for you!
Lightweight and sleek design
High-Speed Storage
4 GB ram and 256 GB SSD
Dual-Band WiFi
5. ASUS VivoBook 14 Intel Core i3 laptop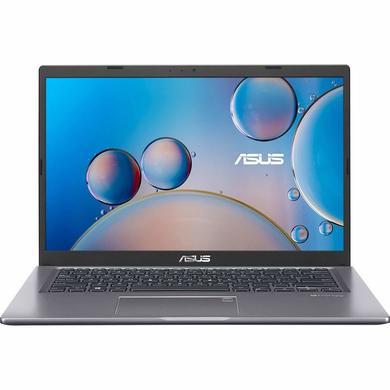 The ASUS VivoBook 14 is engineered to give you a truly immersive visual experience. Powered by up to the 10th generation Intel Core i3 processor and Intel UHD graphics with 4 GB of RAM, the ASUS VivoBook 14 is the perfect combination of performance and mobility you've been looking for in a laptop.
With a Full High Definition display and ASUS Splendid technology, the ASUS VivoBook 14 delivers stunning visuals and life-like colors in every aspect.
ASUS VivoBook 14 is an elegant, sleek, and tough laptop ready to take on your entire day.
The VivoBook 14 is powered by up to 8th Generation Intel Core processors and features dual-band 802.11ac Wi-Fi, USB 3.1 Type-C (Gen1), and compatibility with hybrid M.2 SSD storage.
VivoBook 14 gives you the flexibility to work and play anywhere with its long battery life and super-slim design.
This genuine Asus Vivobook laptop comes with a 1-year manufacturer warranty.
4GB RAM and 1TB HDD
Compact and Lightweight Laptop
10th Gen Intel Core i3 Processor
Comes with a fingerprint reader
Conclusion
So, here are the 5 Best Laptops for Programming under 30000 Rupees that are available in India.
If you're looking to buy a laptop for programming then you've come to the right place.
Laptops are essential not only for programmers, but also for designers, students, writers, and others. They are not only beneficial to them, but also to the country's development.
Choosing a laptop is one of the most important decisions you will make in your programming career. A laptop can be a great companion and help you complete all of your work.
Other articles-
Q.3 Which is the Best laptop under 35000 in India?
Ans. If your budget is around 35k and you are looking for the best laptop in India, you can go with ASUS VivoBook 14 Intel Core i3 laptop.
It comes with the 10th generation i3 processor, 4GB ram, and 1 TB HDD.
Q.5 Which are the best laptops under 30000 with SSD?
Ans. The best SSD laptops that you can buy under the budget of 30000 rs in India are-
Lenovo IdeaPad Slim 3 Intel Celeron Laptop
Dell Inspiron 3502 15.6 inches laptop
Acer Aspire 3 AMD Athlon laptop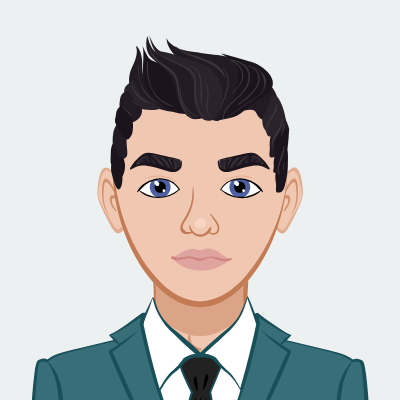 Hello everyone, I am currently an engineering student who loves to write about the latest technology, gadgets, and reviews.